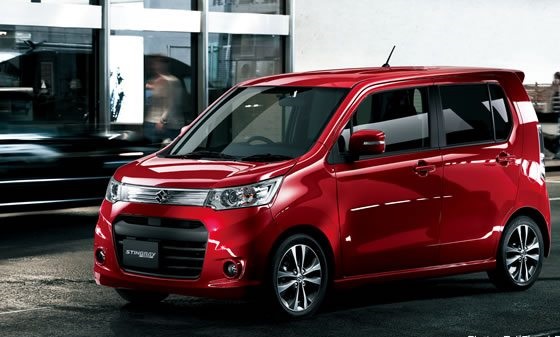 India's largest car maker Maruti Suzuki is planning to launch a new variant of the bestselling Wagon R. The all new Wagon R Stingray will be positioned as a premium car in the small car segment and will be priced slightly higher than the Blue eyed boy.
Introduced in the Japanese market in 2012, the Wagon R Stingray will be modified to meet the Indian standards.
The new variant will help Maruti Suzuki to increase its sales of Wagon R which has seen a decline in the past couple of months.  Wagon R was the 2nd largest sold car brand sold in India and is mainly known its space and compact dimensions. The launch is expected to happen before the monsoon season somewhere around June-July.
The Wagon R Stingray will be sold alongside the current Wagon R and may feature a slightly more powerful engine. Maruti Suzuki launched the Alto K10 which helped the Alto brand sales to cross 26000 units per month and has been contributing to around 35% of total sales. Maruti Suzuki seems to use this strategy to boost Wagon R sales.
It remains unclear if Maruti Suzuki may say bid adieu to the Estilo which is positioned at a slightly higher premium as compared to the Wagon R. The Estilo sales have dropped to 3 digits and the company is offering huge discounts to push sales.
Source: ET