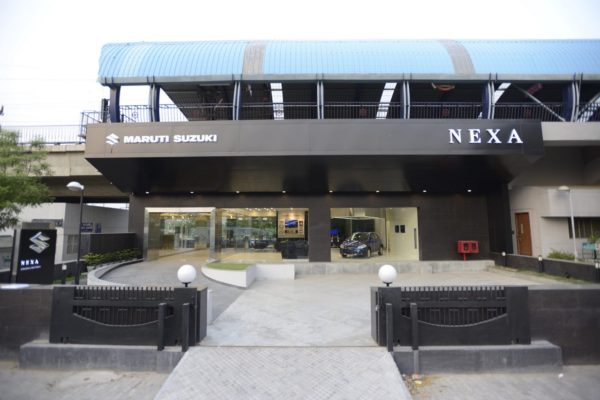 Maruti Suzuki retails over 1,85,000 via Maruti Suzuki NEXA dealers in 18 months.
Maruti Suzuki has reached another milestone by inaugurating its 200th NEXA Showroom in Hyderabad. The company claims NEXA, is the fastest growing auto retail channel in India, which is present in 121 cities.
With 3 models on sale – S-Cross, Baleno & Ignis put together the company has sold over 1,85,000 vehicles since its inception, the bulk coming from the premium hatchback Baleno.
Maruti Suzuki NEXA NEXA LB Nagar (Kalyani Motors) in Hyderabad is the 200th NEXA showroom. Maruti Suzuki launched the NEXA showroom with an aim to provide premium experience to the customer and is one of the most important initiatives by Maruti Suzuki in its journey of achieving 2 million sales target in 2020.
Maruti Suzuki plans to expand the number of NEXA outlets to 250 by end of FY 2016-17. By March 2017, when NEXA completes 20 months of its launch, it expects to sell 2,00,000 units.
The company soon introduce the Baleno RS which is expected to be introduced in February. The Ciaz facelift will also likely join the NEXA showroom when the car if launched.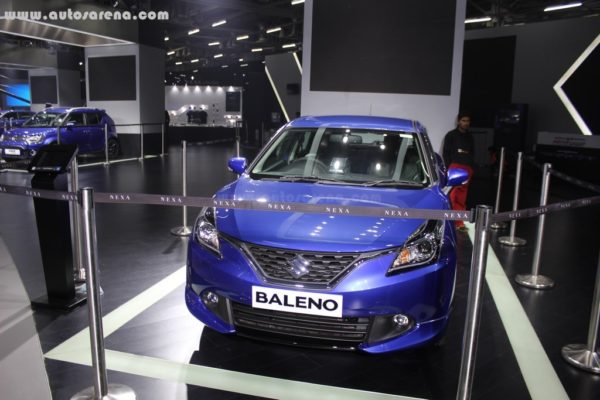 Launched in July 2015, NEXA, the premium automotive retail channel of Maruti Suzuki has enabled the company to attract newer categories of customers while retaining existing customers within the fold.
Via NEXA Maruti Suzuki is creating properties around Fashion, Music and Travel in order to build communities amongst people who share common passion in these genres.