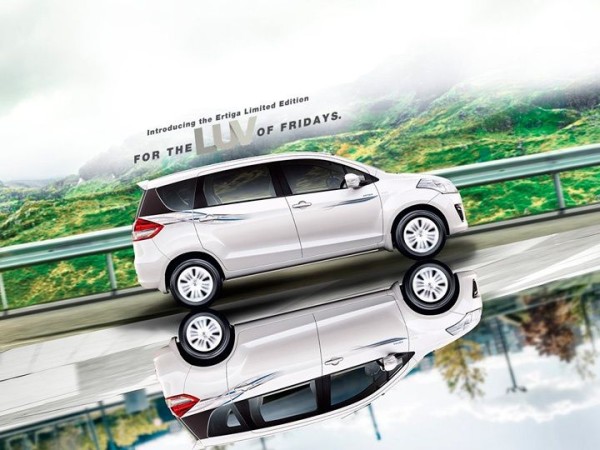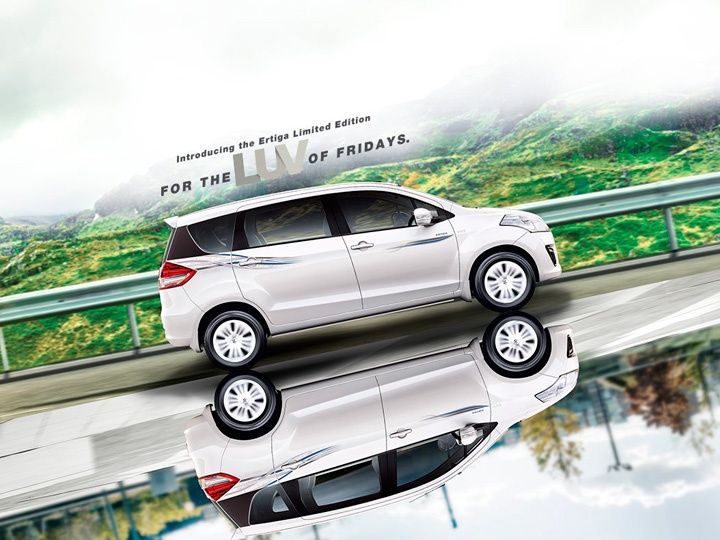 Maruti Suzuki has tasted good success with the Ertiga MPV and has crossed the 2 lakhs sales milestone in the Indian market.The company has introduced limited editions of the Ertiga on a frequent basis to keep the sales momentum going and have recently launched another limited edition known as the Ertiga Paseo Explore edition.
The Ertiga Explore edition comes with a host of accessories which will be fitted at the dealer end.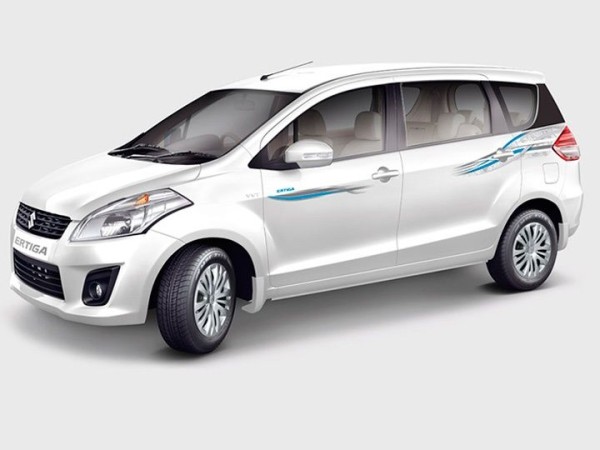 On the outside the Ertiga Paseo Explore edition comes with special body graphics, black C-pillar to give a floating roof appurtenance, rear spoiler and Paseo Explore edition emblem.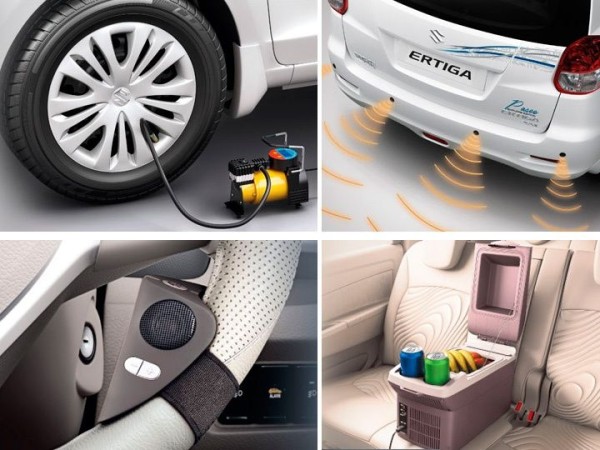 On the inside the limited gets new beige seat cover with seat cushions, faux leather wrapped steering wheel cover, Bluetooth with speaker mounted on the steering, cool box for the rear seat passengers, extra storage compartment on the door panels, Ertiga branded chrome door sill plates, a multi-socket fast charger which is quite handy especially with the extensive use of smart phones, designer floor mats and ambient lighting.
In addition to this Ertiga Paseo Explore also comes with a digital tyre inflator and reverse parking sensors.
The Ertiga is due for a model year update in 2015 and will mostly be unveiled at the 2015 Gaikindo Indonesia International Auto Show post which could be launched in India just before the festive season.