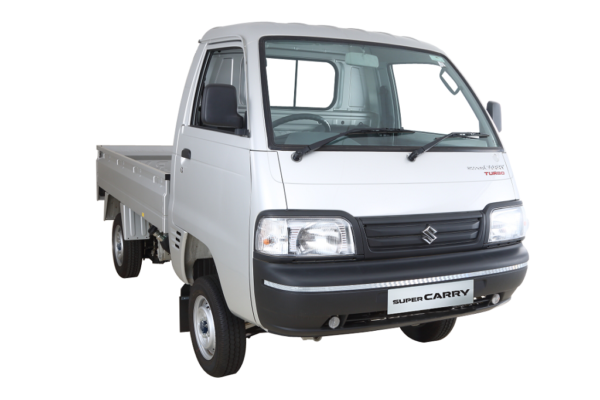 Maruti Suzuki has established a new commercial sales channel dedicated for the Super Carry Light Commercial Vehicle segment. The company which made its entry in the LCV segment with the launch of Carry will currently sell only the pick-up truck in selects markets to start with.
The Pilot in Ahmedabad, Kolkata and Ludhiana will decide the success of the LCV and its launch in PAN India.
The sales outlets are designed to cater to the very specific need of the LCV target customers. The channel will carry a Corporate Identity (CI) based on the principle of openness and transparency to deliver and reinforce the brand trust. 
In the first phase three Commercial sales channel outlets have been set up in Ahmedabad, Kolkata and Ludhiana.
List of LCV dealers in each city.
Ahmedabad
Kataria Automobiles
Jayesh Estate
Near Hotel Navjivan
S.G Highway
Sakhej-Sanand Cross Road
Ahmedabad
Gujarat
Kolkata
Premier Car World
Mouza Prasastha
Village Ankurhati
P.O Salap
Dist. Howrah, West Bengal
Ludhiana
Stan Auto
GT Road
Giaspura
Ludhiana
How to book?
For bookings customers can reach out to the newly launched Commercial outlet in their respective city. Simultaneously they can call at 1800 200 6392 or 1800 102 1800 (toll free) to make enquiries and leave contact details.
Super Carry will be available in diesel fuel option and comes in two colours: Superior White and Silky Silver. The Company has invested about Rs. 300 Crores towards the development of light commercial vehicle.
Click here to read more about the Super Carry
We believe in the future the company likely add more products like Vans and MPVs for Cargo. The Omni and Eeco could be also sold via these select to bring in more footfalls.
Maruti is going to take on the highly established player Tata Motors and Mahindra which has also made a strong foot print in the LCV space.
Will Maruti be able to replicate the success of cars in the LCV segment?