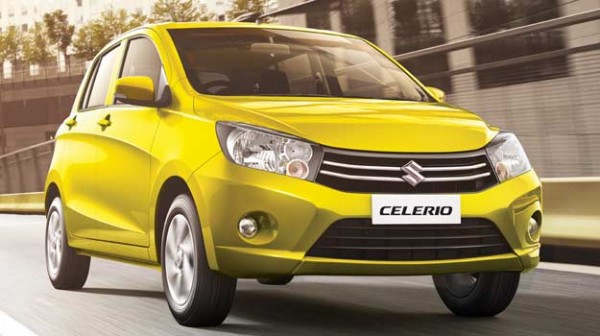 Maruti Suzuki has some news too rejoice, with the newly launched Celerio registering 1000 bookings per day. Launched at the Auto Expo, the Celerio is the first car in India to be offered with an automated manual transmission at a very affordable price. The Celerio is available with a choice of manual and automatic gear box powered by the new K-Next petrol engine. The automatic and the manual variants both deliver 23 kmpl.
India's largest car maker has not only launched a new car, but also has the first mover advantage of offering an affordable automatic which could altogether change the dynamics of the compact segment.
The Celerio is a global car on a new platform and the design is based on the Wind concept which was unveiled at the Thai motor show and replaces the Alto/A-Star globally. The car was the most searched on the internet and also the most popular car at the auto expo.
Maruti Suzuki is betting on the Celerio to increase sales in the crowed compact hatch segment. The AMT will most likely find large buyers in the metro cities where driving in stop-go traffic are routine affair. The trend continues with 1000 bookings per month, the Celerio could easily cross the 20,000 sales mark in the first month itself. The question is will Celerio be able to maintain the hype? Well it's a Maruti, a new modern car and a very affordable automatic. The equation seems perfect and we could have the Celerio in the top 5 selling cars. We expect the sales of Wagon R to slightly get affected and the Celerio will certainly dent the sales of the Grand i10.
With the price reductions announced recently we hope Maruti Suzuki passes the benefit to the customers which could bring down the prices further.