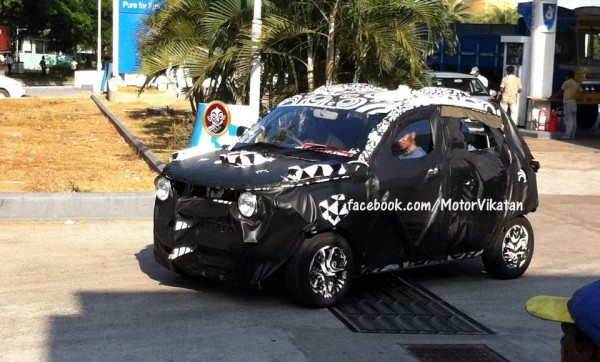 Mahindra aims to further strengthen its position in the SUV segment and is looking at various options to tap the growth. The Indian company is working on a smaller SUV code named S101 which will be positioned below the Quanto and will be less than four metres.
The S101 seems to be in its initial testing phase and from the pics there is no much indication as to how the SUV will look; expect the profile which is curvier with a following roof.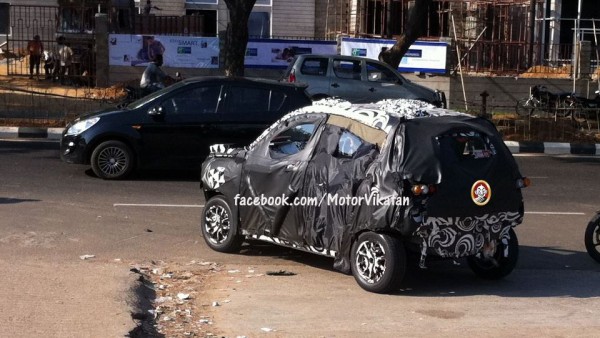 Most importantly this is an all new monocoque platform and could also be the base for future Mahindra products. Mahindra will launch the S101 with a new 1.2 petrol engine and the 1.5 Twin-stage turbo in a lower power state could be used.
According to Autocar, the S101 could offer 6-8 seating options and more luxurious and sporty version to offer 5 seats only. Mahindra is looking to price the new SUV under Rs. 5 lakhs and will compete with the likes of B+ segment hatchbacks.
The platform could also spawn a global model which could be re-badged as an SsangYong product and sold in international markets.
Image Source: MotorVikatan