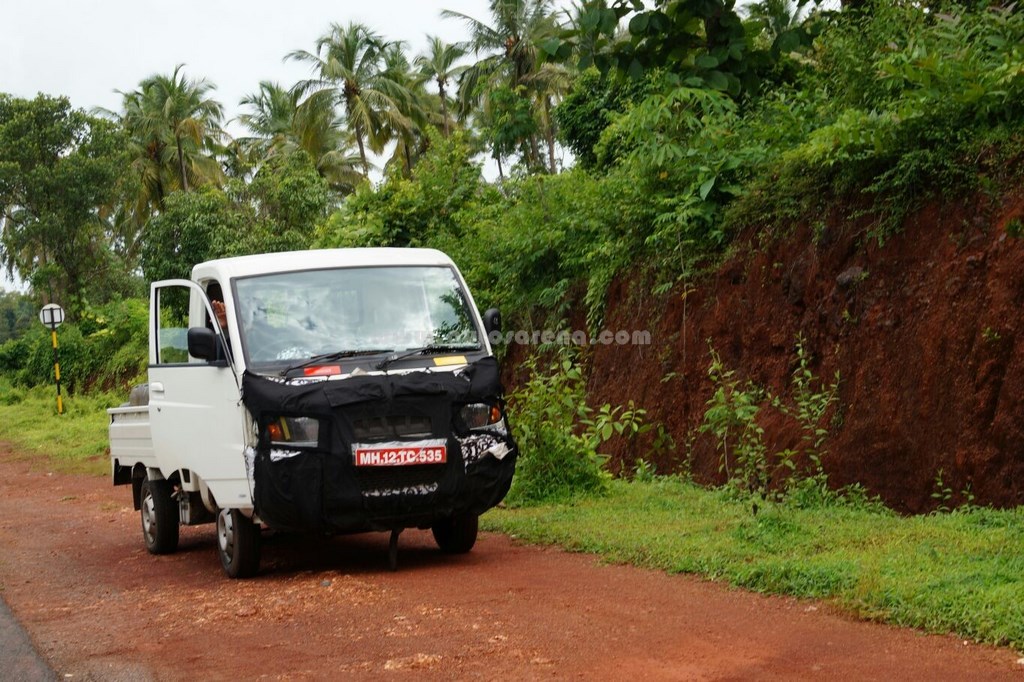 Mahindra has been working on a upgrade for the Maxximo for quite sometime. The company recently introduced the Jeeto LCV in seven variants to take on the last mile delivery leader Tata Ace.

With the segment further intensifying with new launches such as the Tata Ace Mega, Eicher Polaris Multix and upcoming Maruti's Super Carry, Mahindra is working on an upgrade for Maxximo LCV.
The Maxximo caught testing will get a new face, a new grille and graphics to increase its appeal. The powerful and fuel efficient engine could be further tuned to return higher fuel efficiency.
As per our sources, the Maxximo could be offered in a higher tonnage with payload of upto 1 ton. This new variant will help to take on the new Tata Ace Mega head-on and also extend the product range to complement the Mahindra Maxx pick-up truck.
The Maxximo Plus currently on sale is powered by a 2 cylinder 909cc diesel engine equipped with the Pilot Injection Technology (PIT) and a Free Pedal Fuel Cutoff System (FPFC).
The engine can be driven in eco mode which offers max power of 16 hp and torque of 38 Nm with a top speed of 64 kmph. In the Power mode engine produces higher power of 26 hp and high torque of 55 Nm. The fuel efficiency in the Eco mode is 21.1 kmpl and power mode is 18 kmpl.
The Maxximo has a Max GVW of 1815 kgs and payload of 850 kgs.