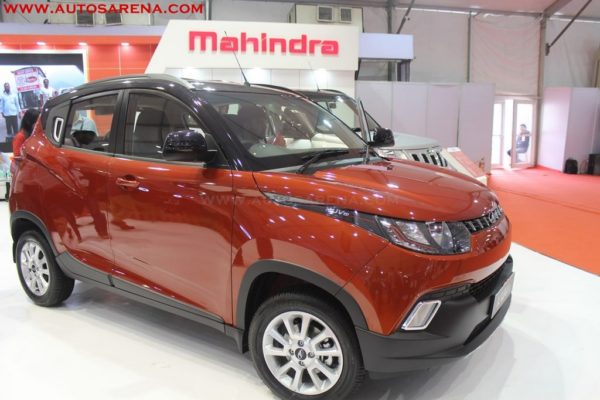 Mahindra & Mahindra showcased the KUV 100 Anniversary edition at the 2017 Autocar Performance show. The KUV 100 Anniversary edition displayed in Flamboyant Red and looked a lot sportier in the dual tone paint scheme.
The company has introduced the KUV 100 Anniversary edition to mark the completion of one year and comes with subtle changes.
As reported earlier the KUV100 Anniversary Edition will get a dual-tone paint scheme and will be available in two colour options – Flamboyant Red and Dazzling Silver.
The roof, A, B, & C will get metallic black treatment while there are no other changes to the outside. Wheels are bigger with 5inch alloy wheels on topK8 variants while the K6 and K6+ trims will be equipped with 14-inch wheels.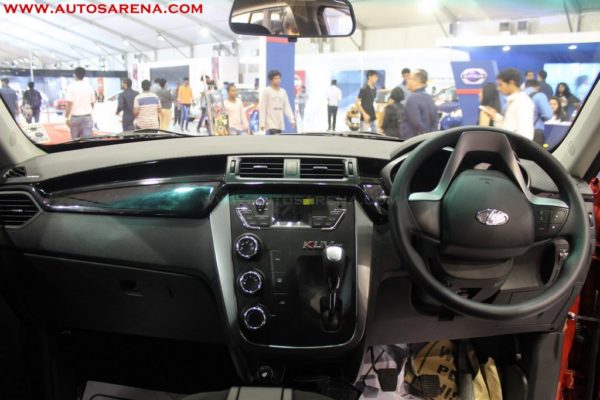 Interiors are all black and also get new upholstery design for the seats.
Also Read – Mahindra KUV 100 Anniversary Edition Brochure
Mahindra also plans to offer personalization kits with the KUV100 Anniversary Edition model which are Sporty Exterior Kit, Sporty Interior Kit, Premium Exterior Kit and Premium Interior Kit.
The KUV100 is currently powered by a 1.2-litre G80 petrol engine that produces 82 Ps and 115 Nm of torque, and a 1.2-litre D75 diesel engine which produces 77 Ps and 190 Nm of torque. Both engines are paired to a 5-speed manual transmission, and deliver fuel efficiency of 18.15 km/l and 25.32 km/l respectively.
There are reports of the KUV 100 petrol engine getting an update which will help to improve fuel efficiency and also have lower NVH level.
The launch of the Anniversary edition is expected by end of January or early February and could be the reply to Maruti Suzuki Ignis which could be a direct competitor. The Ignis also looks like a micro SUV and offers dual-tone colour schemes and higher customization options.
Image Gallery