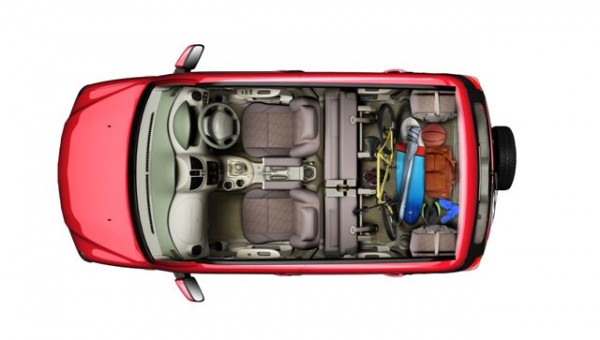 India's largest Utility maker Mahindra & Mahindra Ltd. (M&M) has introduced the Quanto compact SUV with best-in-class flexible seating in its 5+2 seater. Christened as 'Yoga seats', the new seats allow 36 different seating combinations that offer maximum flexibility and convenience. With this new seating system, the Quanto is the only sub 4 metre vehicle to have this 5+2 Yoga seating configuration.
 The new seating option allows one to carry more bags with greater flexibility of storage. The second row of seats can be reclined and has a centrally placed armrest which enables passengers to adjust the seat back for better seating comfort and better leg space. A major concern from customers was the limited rear leg room in the middle and rear seats which now can be adjusted.
The new seat fabric gives it a premium feel as well as makes you more comfortable with its better cushioning effect. Best-in-class flexibility available with 60:40 split, double dump 2nd row seats and 3rd row foldable seats facilitate maximizing your weekend life with 36 possible configurations.
The Quanto is Mahindra's first Compact SUV powered by a 1.5 L mCR100 diesel engine which develops 100 PS power and 240 Nm torque with a mileage (ARAI) of 17.21 Kmpl.
Mahindra hopes to do some magic with the Yoga Seats and boost sales which are now averaging just 200 units per month. Mahindra is also working on a number of new models which are expected to hit the streets in the next two years.
Read more on the company's plans