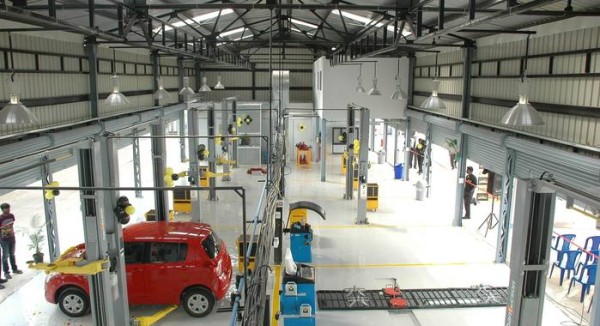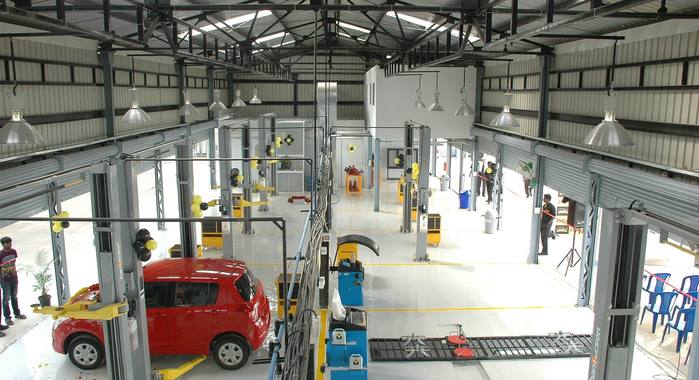 Mahindra First Choice (MFC) which has made a mark in the organised used car market in India has big plans and is currently eyeing the unorganized car service industry. Mahindra First Choice is planning to enter this sector.
The company has opened 20 company-owned-company-operated (COCO) workshops. MFC    has a network of 468 franchise outlets spread across 263 locations in the country which includes metros, mini metros and smaller towns.
According to the CEO YVS Vijay Kumar the after-market car service industry is presently having a size of Rs 20,000 crore of which 50% is catered by local garages. With the automotive market growing this industry would assume the size of Rs 33,000 crore by 2020.
Bosch and few more companies have tried this business model but have not been able to successfully implement this model across India. My TVS also has a few service centres but have been concentrating primarily in the south. Training and spare parts are one of the major obstacles and if the company can manage to source parts and impart proper training with the necessary tools, we feel Mahindra will certainly be one of the preferred choice for after market service stations.
With Mahindra brand associated, there is a trust factor and we could expect some quality job and a standard operating process.
Mahindra First Choice is a subsidiary of Mahindra & Mahindra which is India's leading car mart where you can either buy a used car of any brand with a best-in-class warranty, or sell your used car of any brand. MFC offers Warranty products like WARRANTYFIRST, CERTIFIRST and CERTIFIRST+. Mahindra First Choice Wheels Ltd. also has a significant presence in the online space. Through its 'Autobid' auction platform it has sold more than 1.5 lakh vehicles till date. A new product for car evaluation called 'Autoinspekt' (www.autoinspekt.com) has been launched.
Source: ET