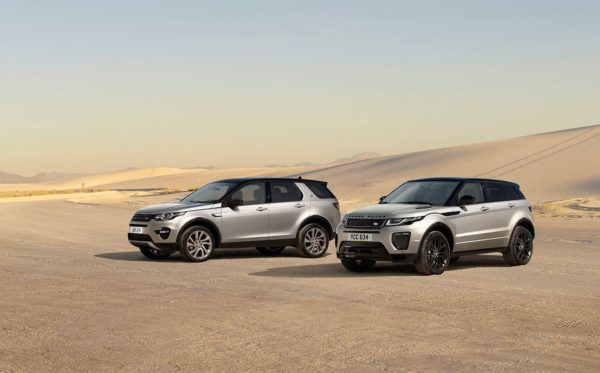 Land Rover India has announced new prices for the Land Rover Discovery and Range Rover Evoque range. The company has dropped prices of the Land Rover Discovery and Range Rover Evoque range which makes the SUVs more value for money.
The Discovery Sport prices are dropped by 3% to 12.5% depending on the variant while the Evoque is cheaper by an average 6%. This means the prices have been reduced between Rs. 3.25 lakhs on the Range Rover Evoque and Rs. 1.8 lakhs to R.s 7.6 lakhs in the case of Discovery Sport.
Both Land Rover Discovery Sport and Range Rover Evoque are locally assembled in the Indian market at the company's Pimpri plant.
The SUVs come with a choice of diesel and petrol engines. The Discovery Sport was recently upgraded with new 2.0 Ingenium engine.
The Land Rover Discovery is the entry model for the Land Rover brand in India and competes with the likes of Audi Q5, BMW X3, Mercedes-Benz GLC and Volvo XC60.
The Range Rover Evoque is entry Range Rover model currently has not direct competition in the Indian market but will face heat from Audi Q4, BMW X4 and Mercedes-Benz GLC coupe which will be launched in a couple of years in the Indian market.
Autosarena Price analysis (Prices are ex-showroom Delhi)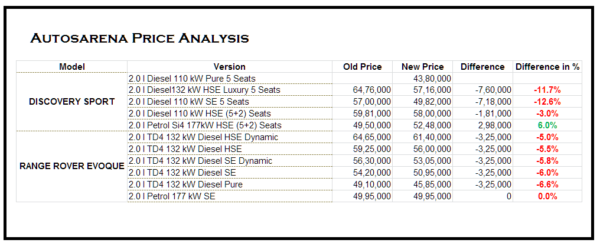 New prices are effective 12th April 2017.