Isuzu Motors India, the leader in lifestyle and adventure pick-ups in India has roped in  former South African cricketing legend and an adventure enthusiast, Jonty Rhodes to promote brand Isuzu and V-Cross in particular.
The association brings together a distinct combination of ISUZU's thrust on 'Never Stop' philosophy and Jonty's strategy & excellence of being 'game-changer' in the world of Cricket. ISUZU launched its latest commercial, featuring Jonty Rhodes, underscoring the message 'Be the Game Changer' at a press conference held in Mumbai, today. Jonty drove the V-Cross to mark his association with ISUZU in India in the presence of senior management executives, business partners and media.
Isuzu has been selling world class Pick-ups for more than half-a-century across the globe and sees a game changing opportunity in India where-in more and more customers will choose Lifestyle Pick-ups over conventional vehicles. ISUZU Pick-ups are meticulously designed and crafted perfectly to meet the needs of global customers. The company has always celebrated sports and adventure over the years by proving its mettle in some of the most demanding rallies in the world. It continues to leverage its Rally DNA in rallies like Dakar, Silk Way Rally & British Cross Country Championship (BCCC) to name a few, where ISUZU has carved a niche for its reliability and performance.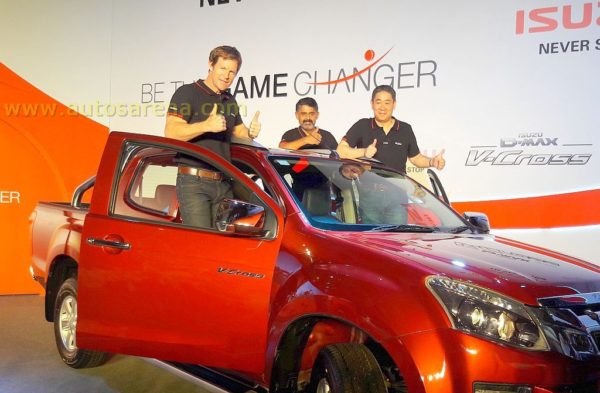 "Jonty perfectly represents the brand's values and his association encapsulates what we intend to do in this country", says, Mr. Ken Takashima, Deputy Managing Director, Isuzu Motors India. "Jonty Rhodes, an internationally known sportsman, brings with him unique qualities that differentiated him as a 'game-changer' in the international cricket. He continues to be an active adventurer, surfer and a traveller, endorsing many aspirational traits of the growing Indian population. The V-Cross, lifestyle & adventure Pick-up, has been a catalyst in bringing about a new lease of life to the people and adventure enthusiasts in India. The Indian Pick-up market is growing significantly and we have been witnessing a strong inclination towards the V-Cross. We are happy to have carved a niche in the Indian utility vehicle market. We are thrilled and excited to associate with Jonty and I am sure this will make the brand & the V-Cross even more exciting and aspirational in the days to come."
Commenting on the association, Jonty Rhodes said "I am pleased to be associated with a legendary brand that makes reliable, durable and performance-oriented vehicles. Coming from country where Pick-ups are commonly used as a personal vehicle for daily commute and weekend getaways, I am equally excited to endorse such a versatile vehicle like the V-Cross in India from a world-renowned manufacturer of automobiles. India is a phenomenal country and I have had the opportunity to be closely associated with this country, doing new things and meeting new people. I am truly excited to be associated with ISUZU in India and I look forward to an amazing journey with the brand."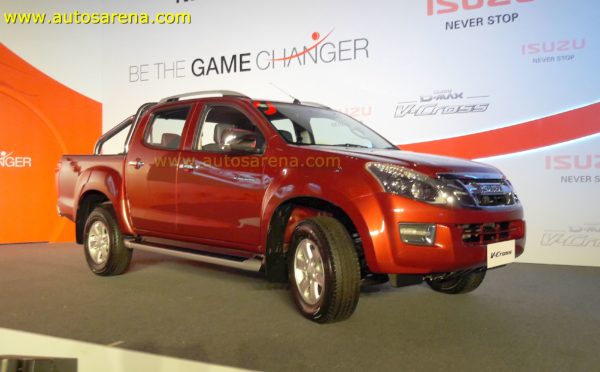 Isuzu Motors India has been selling the world-renowned ISUZU D-MAX Pick-ups and mu-X SUV in India. The ISUZU D-MAX is tough, refined, encompassing aggressive styling and levels of safety – plus ISUZU's legendary durability and fuel efficiency. The V-Cross continues to be the preferred lifestyle and adventure vehicle in the country, while the ISUZU mu-X makes for a versatile family SUV. The company also sells the commercial range of ISUZU D-MAX Pick-ups for the growing businessmen. It has brought in a paradigm shift in the automobile market and has empowered the aspiring Indian to 'be the game changer'.