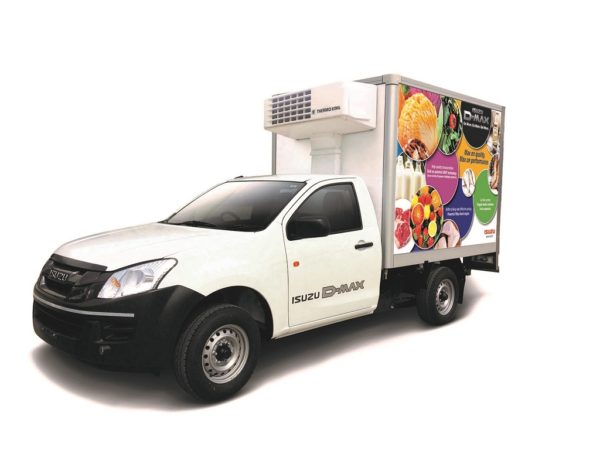 Isuzu Motors India unveiled the new ISUZU D-MAX Reefer and Dry Box applications at the India Cold Chain Show, being held at the Bombay Exhibition Centre in Mumbai, between 12th-14th December, 2017.
The new D-MAX Regular Cab (cab-chassis variant), powered by a 78 hp 4 cylinder, 2.5 ltr Common Rail Turbo Intercooled Diesel Engine, offers enhanced efficiency and promises superior quality of transportation for cold-chain operators.
The Regular Cab is available in both flat deck and cab-chassis variant.
The cab-chassis variant is an ideal vehicle to build reefer containers for cold-chain transportation, enabling efficient movement of dairy products, perishable goods, pharma products etc.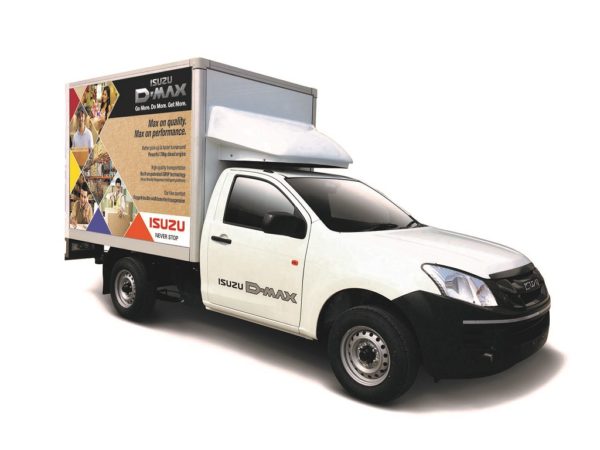 The cab-chassis variant can also be customized for special purpose applications in the logistics and allied business requirements.
The new Reefer body (Fruehauf Mahajak) on the D-MAX is made using the 'sandwich' process with light-weight aluminum and hi-quality extruded polystyrene (XPS) material, ensuring better thermal stability and higher payload.
Customers now prefer to buy Fully built applications from the company itself as it saves time and does effect the warranty. With better road connectivity cold-chain transportation has seen a rise over the years and such vehicles could help the transporters to tap more markets.