Ford India has not only come up with a brilliant package in the form of Ford Freestyle but has also tied up with Amazon India for an exclusive 24 hour booking window where-in the first 100 customers can place an order online for India's first Compact Utility Vehicle (CUV).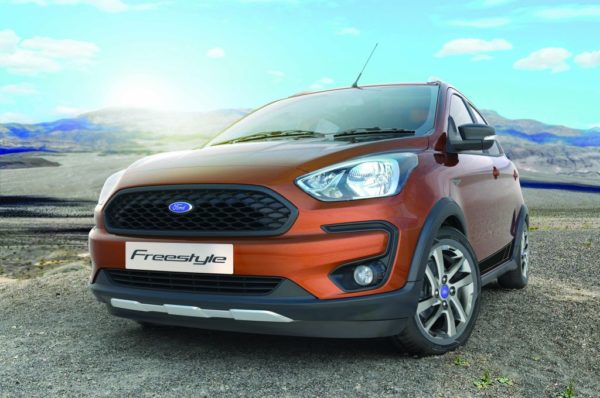 "Ford Freestyle has been designed for young, progressive, independent & free-spirited customers who love to stay connected. From everyday things to high value purchases like mobile phones, they are buying everything online," said Rahul Gautam, Vice President Marketing, at Ford India. "Through this partnership with Amazon, Ford is bringing an exclusive opportunity for such customers to own India's first compact utility vehicle Ford Freestyle, from the convenience of their homes, offices or wherever they may be."
Amazon has setup dedicated brand page for Ford Freestyle, www.amazon.in/freestyle, to help consumers select their preferred variant, engine option and colour. Customers can book their Ford Freestyle by paying Rs.10,000 via payment options available on the dedicated brand page or through Amazon mobile application. The 24 hour booking window will open on April 14th at 2:00 PM and will accept 100 bookings.
The all-new Ford Freestyle is India's first compact utility vehicle, featuring SUV-like design, benchmark performance, innovative in-car technology & outstanding fuel efficiency. It embodies the aspirations of free-spirited buyers who are uninhibited and love to live life to the fullest.