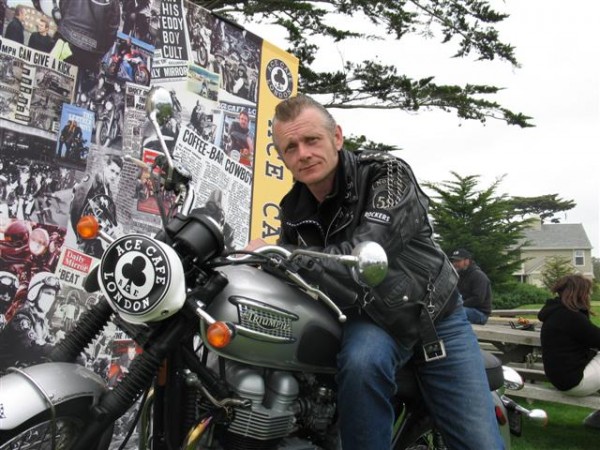 "Drag Racing, the wildest motorsport in the world is coming to Goa and visitors to IBW 2015 will get to gaze some of the most brutal machines specially prepared for this race"
"I live my life a quarter mile at a time. Nothing else matters" a slogan followed by drag racers around the world, and for racers in India it is no different. India Bike Week at its latest edition is all set to thrill bikers and car lovers alike with one of the most unique and said to be the fastest racing event in the world – Drag Racing.
At an announcement meet the organisers 70 EMG and FOX International Channels (India) declared that the Howling Dog Quarter Mile Drag Powered by Shell Advance will be part of India Bike Week and will be held at VAGATOR, Goa on 20th & 21st February 2015.
Drag racing is a type of motor racing which has motorcycles or cars (specially prepared for the purpose) compete, usually two at a time and the first to cross a set finish line is declared the winner. The race follows a short, straight course from a standing start over a measured distance, most commonly ¼ mile (400 meters).
Another highpoint was the announcement about original ​​Rocker Mark Wilsmore from Ace Café riding to Goa and leading a Café Racer parade through the festival. Mr. Wilsmore will be reminiscing about his experiences during his rocker days at the big trip cinema, judging competitions and spending time with his fans at IBW. The Ace Cafe London is a former transport café in Stonebridge, North West London, England which has been extensively redeveloped becoming a functions and entertainment venue. Rockers and motorcyclists from all over the world go to the Ace to attend themed meetings, share stories and see the legends.
Martin da Costa, CEO of 70 EMG had some interesting comments while announcing the Drag Racing as part of IBW "Music is for dancing, alcohol is for drinking, petrol is for riding and now we will have a lot of nitro for racing, the drag race at IBW will get the adrenaline pumping.  And with Mark Wilsmore from Ace Café, the biker bar of London and a place visited by biking enthusiasts from all over the world, riding with us at India Bike Week we can proudly say that the Biking brotherhood is getting grand in 2015."
Mr. Keertan Adyanthaya, MD- FOX International Channels said, "Asia's biggest motorcycle party is back with galore of attractions and it's just getting bigger each year. In the last 2 years IBW inspired a new generation of bikers, and we are thrice as thrilled about 2015 as we expect to create an aura around the event that will make it a destination hard to be missed."