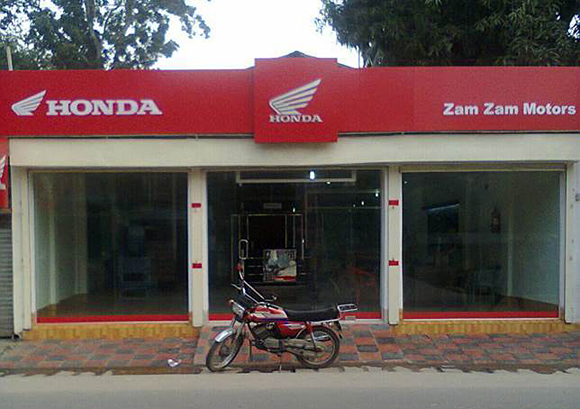 Bangladesh Honda, the sole agent for Honda motorcycles in Bangladesh has officially begun the sales of Honda 2 wheelers in the country. Prior to the start of sales, Honda began local production of the CD80 commuter motorcycle in October. The Japanese bike maker has launched the following models Dream Neo, CB Shine, CB Trigger, CBR 150R, Activa scooter which is made in India and will be imported directly.
The company has opened two authorized Honda motorcycle dealers, one in Tangail and the other in Jamalpur and will sell all the six modes from these stores and will also offer regular maintenance & spare parts for all the models.
Bangladesh has a population of approximately 150 million people and the sales of motorcycles stood at 200,000 units in 2012 and expected to grow in the future. To tap this growing market, Honda has joined hands with Bangladesh Steel and Engineering Corporation (BSEC) with a capitalization ratio of 70% Honda Motor Co., Ltd. & 30% Bangladesh Steel and Engineering Corporation.
Honda will also increase the number of dealers in Bangladesh in the near future, and aims to expand joys by offering Honda motorcycle products through the newly established dealers.
The company manufactures the CD80 at Gazipur and the plant has a production capacity 80,000 units a year.