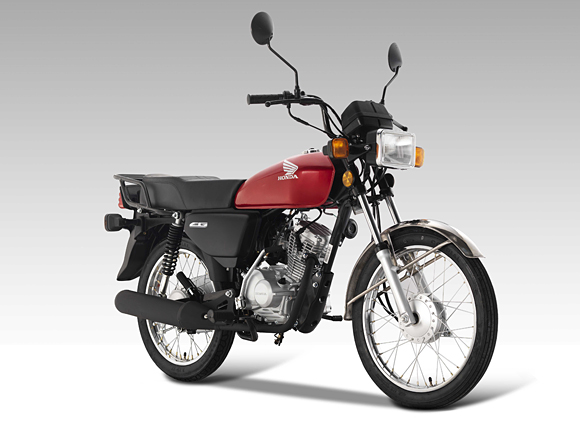 Honda launched the CG110 affordable motorcycle in the Nigerian market. The CG110 is a new 110cc-class model developed keeping in mind the high fuel economy and durability to accommodate the various customer needs and road conditions in Nigeria. Priced at 100,000 naira (approximately 65,000 yen*) the motorcycle is designed for the commuting from point A to point B.
In addition to the CG110, Honda also introduced the updated 125cc-class models: Ace CB125 and Ace CB125-D which have received a facelift (minor model change).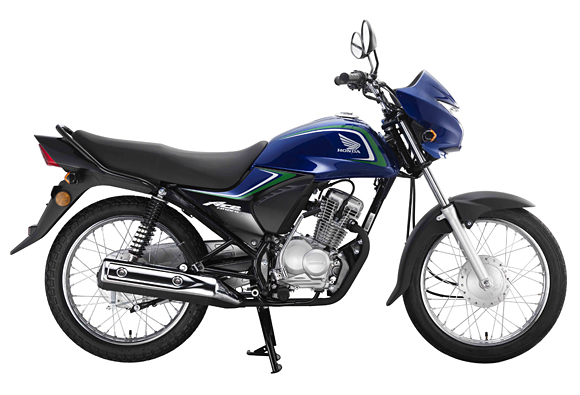 The Ace CB125 was launched in September 2011 and has been well received for its excellent fuel economy and practical utility. The Ace CB125-D offers excellent rider comfort and cargo capacity thanks to the adoption of a long seat.
Honda plans to sell 40,000 units of CG110 annually and the addition of the new model will help the company a larger market share in the 110cc class, which is the largest segment in the Nigerian motorcycle market.
Honda plans to launch more models in the Nigerian market and we could expect more models from the Indian arm, Honda Motorcycle Scooter India (HMSI) to be launched in Nigeria.