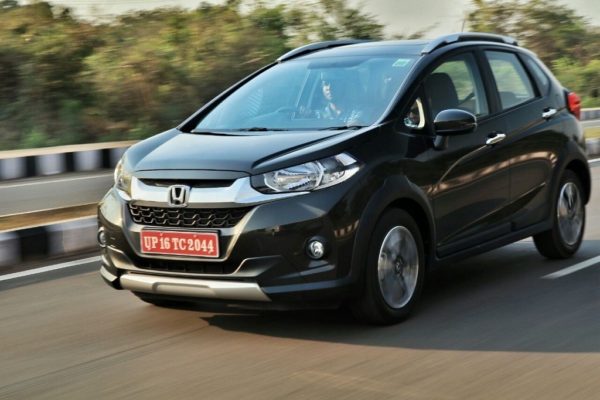 Honda WR-V
Honda opens Pre-launch bookings for the WR-V.
Honda Cars India Ltd. will launch its new model WR-V on 16th March 2017. India is the first country to manufacture and launch the Honda WR-V in the world. Honda Cars India commenced the pre-bookings of the WR-V at all authorized Honda dealerships across the country with a booking amount of Rs. 21,000.
The Honda WR-V is an all new model in the Honda family and features Honda's global DNA. The WR-V is the first model developed by Honda R&D India in association with Honda R&D Co., Ltd., Japan.
It has been developed as a Sporty Lifestyle Vehicle for the Indian consumers who want sporty and stylish vehicles that are compact in size with premium interiors and loaded with advanced features.
Talking about the launch of the Honda WR-V, Mr. Yoichiro Ueno, President and CEO, Honda Cars India Ltd. said, "The WR-V is an all new Sporty Lifestyle Vehicle in Honda's line-up. It will provide joy for recreational usage and comfortable driving for daily use in the city." "Honda has started the year 2017 on a positive note. After a very successful launch of the New City 2017 in February, the WR-V launch is our second important launch this year. We are confident that both these models will propel Honda Cars India firmly on the growth path."