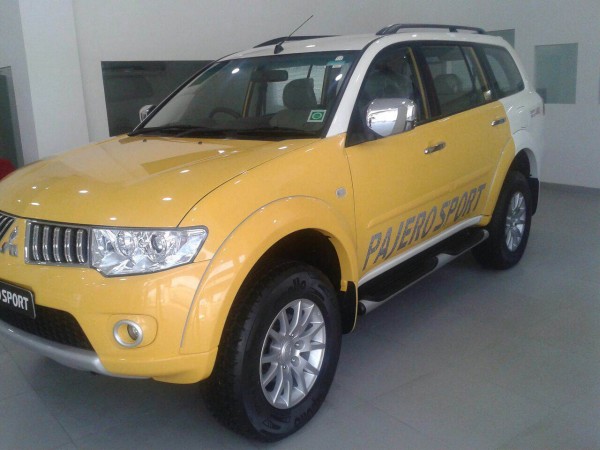 The recent launch of dual tone Pajero Sport by Hindustan Motors Finance Corporation Ltd. (HMFCL) has hit the bull's eye. The flame red-white and lemon yellow-white SUV rolling out of the company's Thiruvallur plant is finding enthusiastic takers countrywide.
Pajero's long time fans and potential buyers charged by the festive season's spirit are getting reminded of the legendary SUV's DNA and heritage by the dual tone Pajero Sport. The sporty and macho look of the dual tone vehicles are drawing new customers. Feedback from dealers and buyers has fueled the spirits of the company's management and workers.
HMFCL Managing Director, Mr. Uttam Bose, said, "We have always been customer oriented. We evaluate and anticipate the buyer's likes and dislikes and make suitable changes. More footfalls and higher rate of conversion prove that imparting dual tone to Pajero Sport has clicked with the customers. Buyers can expect more from us in the coming days."
The dual tone Pajero Sport comes with additional features like DVD display, cooler box and outside rear view mirror (ORVM) with signal lights.