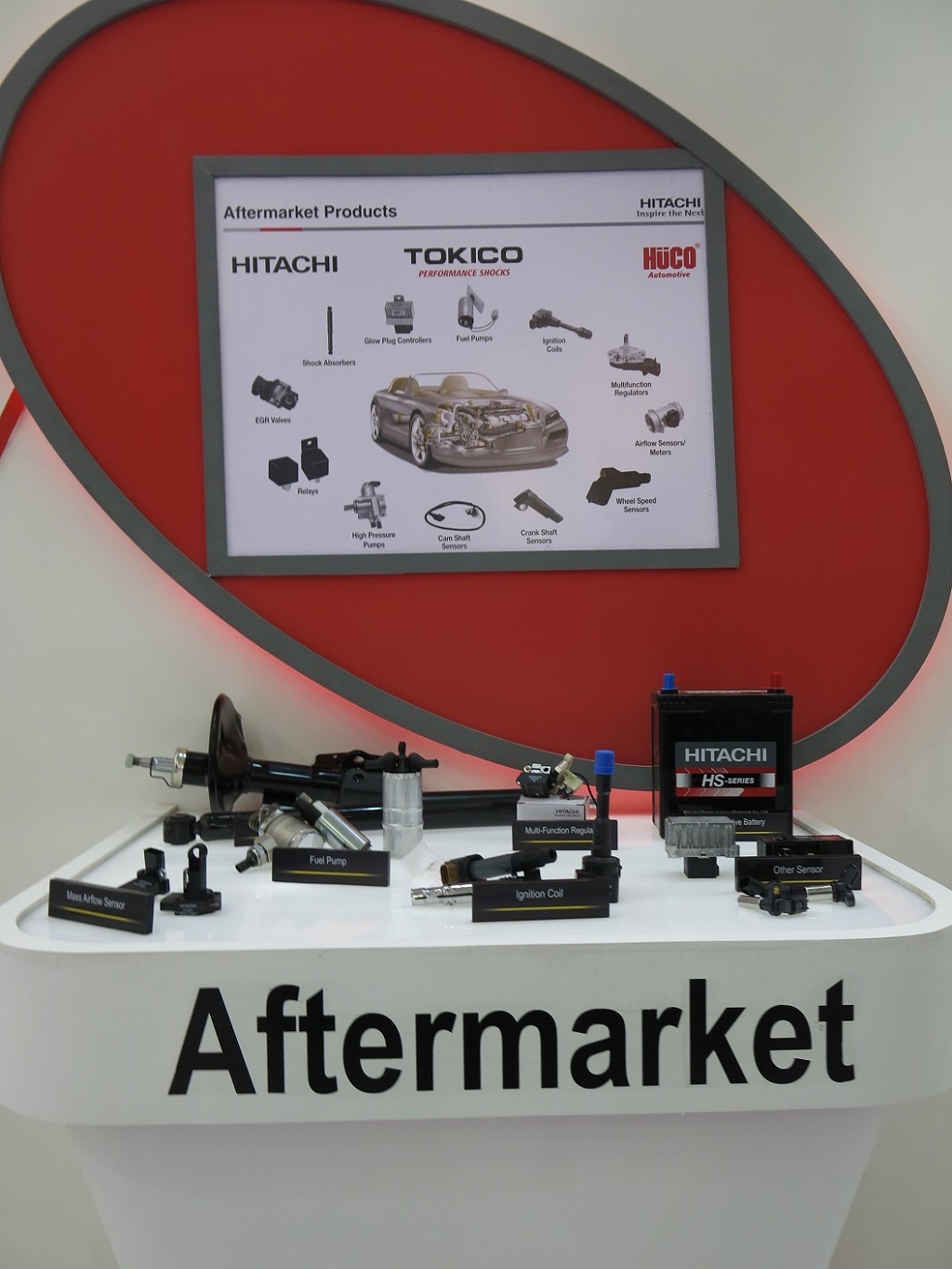 Expands aftermarket business with the launch of TOKICO branded suspension product lineup at the 14th Delhi Auto Expo 2018
New Delhi, February 8, 2018 – In line with Hitachi Automotive Systems Global growth strategy to expand its aftermarket business, the company today launched its famous TOKICO branded suspension product lineup at the 14th Delhi Auto Expo (Pragati Maidan, New Delhi).
Also further demonstrating its commitment to the Indian market, in order to better serve local customers, Hitachi Automotive Systems announced the establishment of a technical support center in Delhi to supplement the company's Chennai Operations and expand its presence in the northern region.
Working towards sustainable urban development and a low carbon society, Hitachi Automotive Systems launched two cutting edge powertrain technologies – Variable Valve Timing Controls and Plug Top ignition Coils, in its State-of-the-Art manufacturing Chennai plant in 2015 and continues to successfully grow this business.  The first phase facility investment should fully be utilised by the year 2020.
Bradley J. Maggart, President Hitachi Automotive Systems Asia, Ltd. & Executive Officer, Hitachi Automotive Systems, Ltd, said, "We continue to invest in the Indian market and   are carefully evaluating the launch of at least two new products in the near future.  Hitachi Automotive Systems is investing in solutions that contribute to the Indian society.  At the Delhi Auto Expo, we are displaying the latest technology in Electrification and Autonomous Driving along with a range of engine technologies that help reduce vehicle pollution in order to comply with BS VI norms in the next two years."
Scheduled from February 8 to 11, 2018 at Pragati Maidan, New Delhi, the Hitachi Automotive Systems booth is set up at stall number 10, hall number 12A for the components division. As part of the Automotive Systems group, on display are a range of electrification and autonomous driving systems i.e. evolving vehicles
About HITACHI AUTOMOTIVE SYSTEMS (INDIA) PRIVATE LIMITED
HITACHI AUTOMOTIVE SYSTEMS (INDIA) PRIVATE LIMITED is a regional extension of Hitachi Automotive Systems in India. The company manufactures and sells automotive components and systems. Also, the company provides aftermarket parts and service through Hitachi Automotive Systems Pune (India) Pvt. Ltd. in Pune.
About Hitachi Automotive Systems, Ltd.
Hitachi Automotive Systems, Ltd. is a wholly owned subsidiary of Hitachi, Ltd., headquartered in Tokyo, Japan. The company is engaged in the development, manufacture, sales and services of automotive components, transportation related components, industrial machines and systems, and offers a wide range of automotive systems including engine powertrain systems, electric powertrain systems, integrated vehicle control systems.