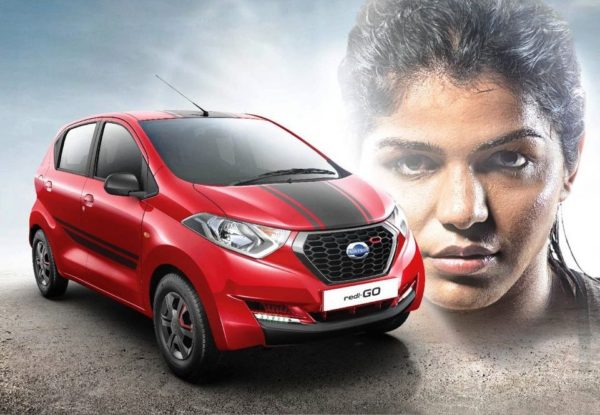 Indian buyers have taken fancy to Datsun's redi-Go Sport.
Sensing the high demand for its limited edition Sport variant, Datsun India has decided to additionally manufacture 800 units.
"The Datsun redi-GO SPORT version has generated more demand than anticipated and we are happy to announce that the initially planned 1,000 units have been sold out in less than a month. To meet the high demand and delight our customers, we are announcing an increase in production of the car with a further 800 units," said Arun Malhotra, Managing Director, Nissan Motor India Pvt. Ltd. (NMIPL).
Launched by Sakshi Malik on September 29, 2016, the limited edition redi-GO Sport comes with 9 new exterior and interior features for customers seeking an active lifestyle. The sporty-themed Datsun redi-GO SPORT is competitively priced at INR 349,479 (ex-showroom, Delhi). Datsun India had initially planned to produce only 1000 units but since all were sold-out within a month's time, the company has decided to produce additional 800 units.
The Datsun redi-GO SPORT demonstrates the capabilities of Nissan engineers at the Renault Nissan Technical Business Center India (RNTBC-I) in Chennai who worked closely with the Nissan design team in Japan to roll-out the attractive and funky limited edition car.
"Datsun redi-GO has redefined the value proposition offered to young achievers in India. Now with the success of the Datsun redi-GO SPORT, we plan to continuously update and refresh the redi-GO range in India to offer our customers a unique value proposition," Mr. Malhotra added.