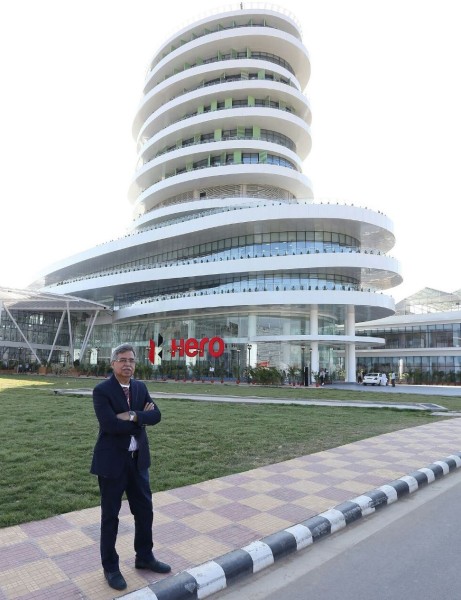 Hero MotoCorp, the world's largest two-wheeler manufacturer, has formally inaugurated its world-class 'Global Centre of Innovation and Technology' (CIT) in Jaipur, Rajasthan. Hero had been largely relying on technology from Honda before the split and later from Buell.
The company has now developed its in-house R&D Capabilities with the Inauguration Of Hero 'Centre Of Innovation And Technology' (CIT). Built with an investment of Rs. 850 crores, the CIT is a reinforcement of Hero's commitment to innovate sustainable mobility solutions, for the world, in India.
The CIT houses state-of-the-art laboratories & design studios under one roof with a talent pool of more than 500 engineers from around the world making it a truly global R&D house.
The CIT has 16 KM long modern test tracks with 45 different surfaces to simulate Indian and international road conditions. The CIT will also generate direct and indirect employment in the region and assist in it's the socio-economic development. The local community stands to benefit from the growing economic and development activity initiated due to the CIT.
The company has already established the credentials of its R&D function with the successful launch of Maestro Edge & Duet scooters – the first of its products designed and developed by Hero's in-house R&D team.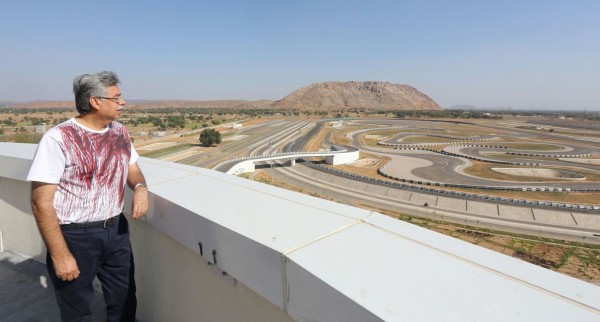 Highlights of Green Technologies and Design Elements at CIT
The 11-storey 'ICONIC TOWER' designed in a manner that each floor plate orientation is different to have maximum view and light
WATER & ENERGY OPTIMISATION through design innovations
Vegetables grown using advanced 'HYDROPONIC' technique on three acres of the rooftop of the CIT buildings;vegetables used for consumption in the cafeteria
The orientation of the buildings aligned with the wind direction, thus ensuring NATURAL VENTILATION and reduced load on cooling systems
Advanced & more efficient 'BIG FOOT' air handlers, which also cool the cafeteria with smart mode
22 PONDS created at site to ensure maximum recharge through rain water
Special 'GREEN MACHINE' concept in the Boulevard area – Special Flex piping concealed within the Boulevard flooring and intergraded with Big Foot handlers, reduces the load on cooling systems. The heat of boulevard area is transferred through close loop water system through these pipes to a pond, where the earth natural cooling at 8 mts depth absorbs the heat & again cools the water through the natural process
Highlights of Laboratories, Studios and Testing at CIT
MULTIPLE LABORATORIES for Part, Function and Vehicle verification & validationI Material testing | Components/system performance & Simulation | Part level durability | Vehicle Performance & Durability | NVH (Noise Vibration Harshness) | Chassis/Transient/engine dynamo-meters | Anechoic chamber | Road simulator (two posture rig) | EMC (Electro Magnetic Compatibility) and ESA Lab
CONCEPT DESIGN STUDIOS equipped with latest Design software and clay modeling/milling facility
In-house PROTOTYPE FACILITY for all kind of parts delivered through automated machines
World-class TEST TRACKS to simulate all Indian and international road conditions
Fully-equipped DESIGN OFFICE having latest simulation software