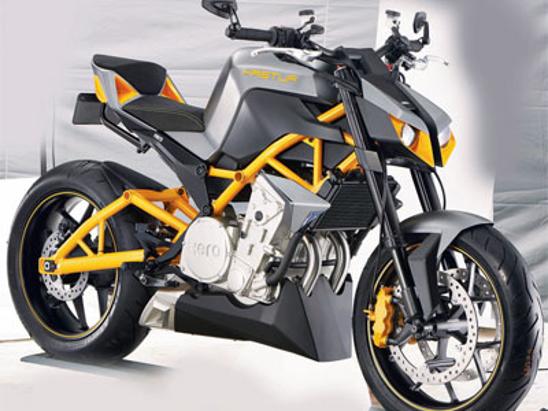 Hero MotoCorp is on a roll. The company has recently unveiled 5 new products which includes a 250cc motorcycle HX 250R, a Hybrid scooter Leap and diesel motorcycle RNT. The company has come up very strong after splitting with Honda and has showcased their capability and strength.
After unveiling the HX 250, Hero is now developing a new 600cc Superbike which is codenamed Hastur and will showcased at the Auto Expo and will also be the first superbike developed entirely in India.
The larger capacity bikes segment is gaining traction with more players launching models ranging from 250cc to 1800cc. Companies like Kawasaki, Triump, Harley Davidson and Indian have already introduced big bikes and are betting on the increasing number of High Net Individuals.
A sketch of the Hastur concept shows the bikes tabular frame with twin exhausts. Hero has tied-up with Erik Buell Racing and we can guarantee the technology partner certainly has many inputs in development of future Hero products.
Hero will showcase a range of new and refreshed products along side the new Hastur concept at the Auto Expo under the theme HERO UNIVERSE – FUTURE_IS_NOW.