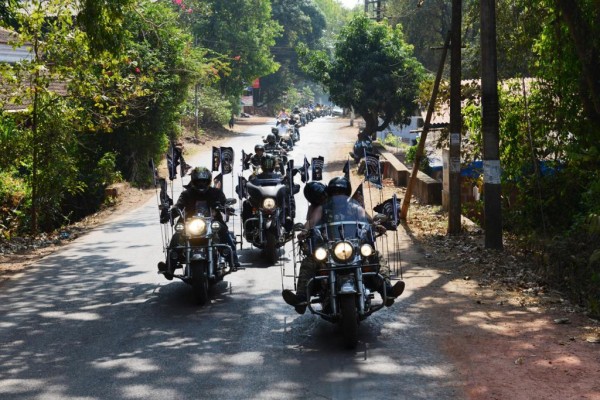 Harley Davidson unveiled the all new Street 750 at the second edition of India Bike Week receiving a thundering response from owners and enthusiasts. Thousands of Harley-Davidson motorcycles from the 13 chapters in India to the streets of Goa once again to mark their presence for the 2nd Edition of India Bike Week.
The roads leading from Baga to Vagator in Goa witnessed the biggest riding spectacle of the week, the traditional H.O.G. Rally Parade, a striking display of roaring metal and flashing chrome. It was graced by the presence of Frank Savage, from Harley-Davidson's Product Development Center in Wisconsin and the industrial design and styling lead for Harley-Davidson's new Street™ platform.
Harley-Davidson used this platform to facilitate the Harley owners for their contribution towards H.O.G.
Bengal Harley-Davidson (Kolkata) won the Chapter of the Year – 2013, a platform to honor the most active chapter and celebrate the camaraderie between chapter members and their dealer sponsors.
The company also honored H.O.G. members who attended all four Zonal H.O.G. Rallies – North, South, East and West, and the National H.O.G. Rally. Riders who attend all five rides in one calendar year are honored with the special recognition of the Big 5 patch.
The festival also witnessed the H.O.G. Custom Contest, a nationwide search to discover the best customized Harley-Davidson among customers from each of the five families of H-D motorcycles – Sportster, Dyna, Softail, V-Rod and Touring. Live music, friendly competition and good times were enjoyed by all until late into the night, and the fun in the sun continues today with the start of India Bike Week.
The response has been overwhelming, with bikers from all over the country.
Stay tuned for our special report on India Bike Week 2014