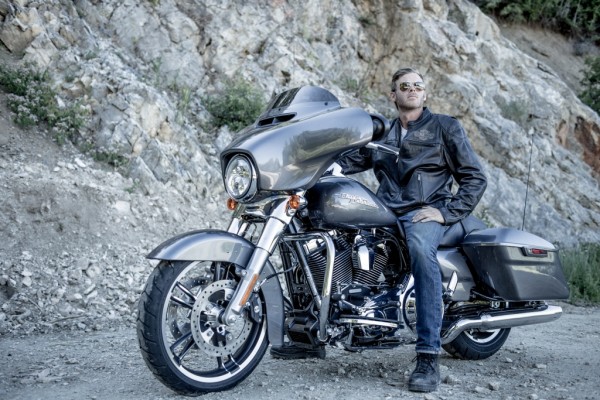 American motorcycle has announced a new model for the growing leisure motorcycle culture in India with the launch of the new 2014 Harley-Davidson® Street Glide® in India. The new cruiser was introduced as Project RUSHMORE – a global customer-driven initiative by Harley-Davidson to help improve all the aspects of touring experience.
The 2014 Street Glide is launched as a Completely Built-up Unit (CBU) and is priced at Rs. 29,00,000 (ex-showroom Delhi). The bike will be sold across all its 11 dealerships in India.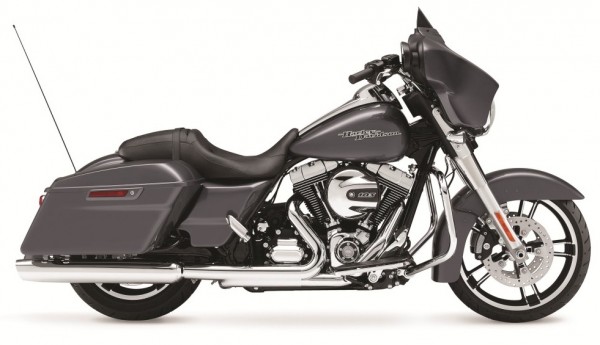 Project RUSHMORE
Launched in August 2013, the Project RUSHMORE is a customer-driven venture by the American motorcycle maker to fundamentally improve every aspect of the riding experience. The intense four-year product-development program, has helped introduce new technology and design which offers thrilling experience, styling and will help the touring and Trike motorcycle platforms from Harley Davidson. The enhancements are divided into four customer-defined categories: Control, Infotainment, Feel and Style.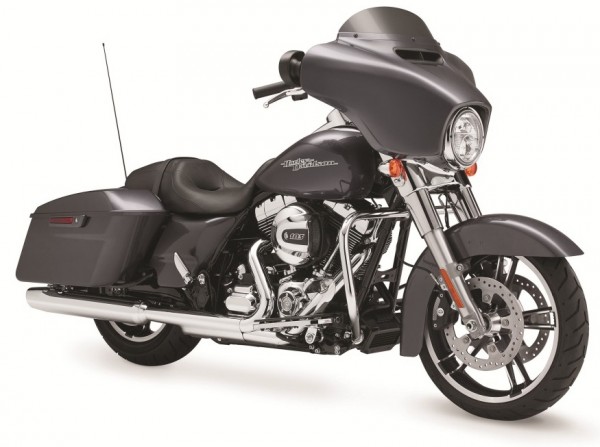 The 2014 Street Glide feature highlights:
High Output Twin Cam 103™ Engine
138 Nm of peak torque at 3500 rpm
New camshaft to optimize bottom-end torque and a new high-flow airbox
New Hydraulic Clutch Control:
Dual Halogen lighting
Reflex™ Linked Brakes with Anti-Lock Braking System (ABS)
Improved Front Suspension with Stiffer 49mm forks
New Batwing Fairing
New Enforcer cast aluminum wheels with 10 spoke Impeller cast aluminium as Original Equipment
Restyled saddlebags with One Touch latch and 8% more storage
New Jukebox Compartment
One-Touch fuel door
Low-profile front fender
Larger gauges with improved graphics
New Intuitive Hand Controls
The New colour-screen Boom! ™ Box infotainment systems combines quality audio, Bluetooth® connectivity, voice recognition, text-to-speech technology, GPS navigation, plus support for intercom and CB communications in a single module.
More details on the Boom! Box 4.3
High-resolution 4.3-inch colour screen with auto and manual dim functions
25 watts per channel Audio output through a two-channel or four-channel system, depending on the model. Distortion is limited to just 1 percent so the volume can be set louder without compromising audio clarity. Accessory external amplifiers rated at 75 watts per channel will be available
Original Equipment 5.25-inch speakers optimized to the system. Speaker enclosures are sealed and tuned. The Electra Glide Ultra Classic features a bass port to the Tour-Pak. The enclosures are designed to accept 6.5-inch Boom! Audio accessory speakers
Equalization is optimized for the motorcycle environment and automatically adjusts the bass and treble levels with the volume for optimal sound quality at all motorcycle speed
The Boom! Box 4.3 is Bluetooth capable for pairing a mobile phone. An Advanced Audio Distribution Profile (A2DP) streaming audio Bluetooth interface transmits high-quality audio. Using a wired headset the rider can make and receive calls without leaving the motorcycle hand controls, and stream music directly from the phone
If the Bluetooth-connected mobile phone is compatible, then receiving and auto replying to Short Messages Services (SMS) can be viewed and listened to through the Boom! Box system (in US English only)
The Voice Recognition (VR) system gives the rider the ability to initiate voice-operated commands to a connected mobile phone (in US English only)
The new Jukebox compartment on the fairing dash features a USB port for charging and playing electronic devices, including Apple iPod/iPhone and other MP3 sources, an SD card, and mobile phones. Apple iPod and iPhone functions are available through the hand controls. The Jukebox compartment features a cushioned bottom and water-resistant foam seal around the one-touch door
Large faceplate buttons on the Boom! Box 4.3 are designed for easy use while wearing gloves
All infotainment functions are controlled through thumb-operated five-way joysticks located on the left and right hand control areas
Radio functions include AM and FM bands plus WB (weather). All radio functions are available through hand controls
Boom! Box 4.3 supports CB radio and voice-activated (VOX) intercom functions
A selectable Vehicle Information screen displays ambient air temperature, oil pressure, and Engine Idle Temperature Management Strategy (EITMS)