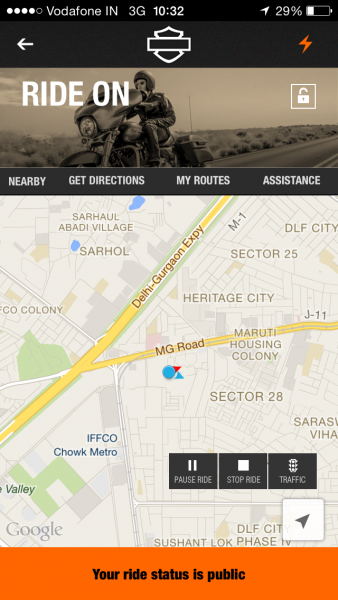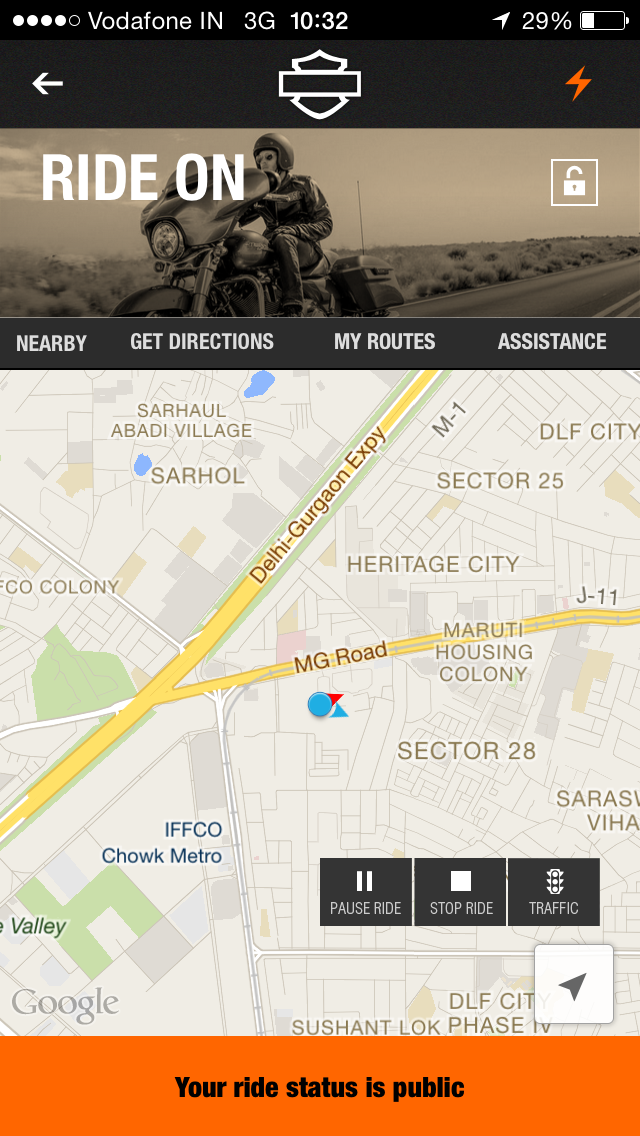 The number of Harley-Davidson owners in India is growing faster than ever and to further enhance the customer satisfaction Harley Davidson is taking several initiatives to engage their customers and keep them happy be it during riding or sharing their pics, updates etc while on the ride. To develop deeper and meaningful connections with customers that go beyond the motorcycle, Harley-Davidson India is bringing Harley owners closer together through the launch of a new H-D India smart phone application.
With World Ride 2014 just around the corner the application provides the perfect platform for Harley-Davidson owners to create and share content around their rides.
The application will give Harley-Davidson owners the ability to create, share and plan rides, stay connected with their H.O.G. Chapters, follow events, share experiences, receive up to date information about their motorcycle, access road side assistance and information on new products from the company. The application also enables riders to look for other riders in the vicinity when they are on the move. A custom social network has been built which allows riders to follow each other's updates.
 Among the features that aim to enhance user experience are:
Ability to plan trips and get directions for rides
Ability to find H-D dealers, nearby riders, petrol pumps, and cafes
An option to follow fellow riders and join their ride along the way
Ability to share photographs, routes and more with fellow Harley owners
A choice to set reminders for service updates, P.U.C. certificate and insurance updates
Support to call Roadside Assistance Services
Option to store important information that includes Driver's License details, Motorcycle registration etc.