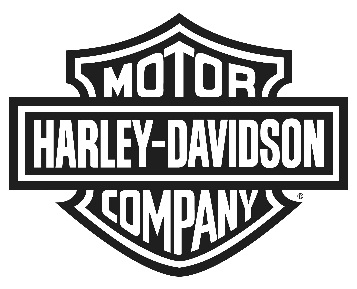 CVO Limited, Street Glide Special, Breakout coming to India
Propelled by Project Rushmore and launch of the Street™750 motorcycle, Harley-Davidson® stays hard on the throttle with the introduction of three new motorcycles to its India model lineup. Combining world-class aerodynamics, exhilarating performance and dialed-in ergonomic fit, Harley-Davidson expands its diverse offering of motorcycles and gives riders more ways to hit the open road.
Big wheels, big paint and classic drag-bike attitude meet premium modern refinement in the attention-grabbing performance cruiser – the Breakout®. Launched at a price of INR 16,28,000 (ex-showroom Delhi) the Breakout is the newest addition to the popular Softail® family of motorcycles and will be assembled at Harley-Davidson's plant in Bawal, Haryana. The Breakout is also the first motorcycle from Harley-Davidson's India line up to offer a Hard Candy Custom™ metal flake color Quicksilver Flake.
The new Harley-Davidson Street Glide® Special is a fully loaded version of the popular performance Touring model equipped with a High Output Twin Cam 103™ powertrain, Boom!™ Box 6.5GT infotainment system, Batwing fairing with splitstream vent, Dual Halogen headlamp, Enforcer cast aluminium wheels and Reflex™ Linked Brakes with ABS. The Street Glide Special is priced at INR 29,70,000 (ex-showroom Delhi).
Fabulous custom styling and refined touring luxury come together in the CVO™ Limited, launched at a price of INR 49,23,793 (ex-showroom Delhi). Custom Vehicle Operations® motorcycles are limited edition hand-crafted originals that push every boundary of style, luxury and performance and promise the ultimate custom ride experience.
"The motorcycles launched today have always had an incredibly passionate following in India, making this is an exciting event for our customers and our company," said Anoop Prakash, Managing Director, Harley-Davidson India. "Our latest offerings demonstrate Harley-Davidson's unwavering commitment to delivering world-class products that cater to our customers' demands in India and reinforce our position as the leader in the premium motorcycle segment."
When it comes to customization, Harley's philosophy is the more the better – and it is pushing the limits even farther. This year, Harley-Davidson is adding hundreds of new Genuine Motor Parts & Accessories. There are also new Genuine MotorClothes® jackets, boots, helmets, shirts and more to add to the shopping cart.
The new Harley-Davidson motorcycles start rolling into Harley-Davidson dealerships.