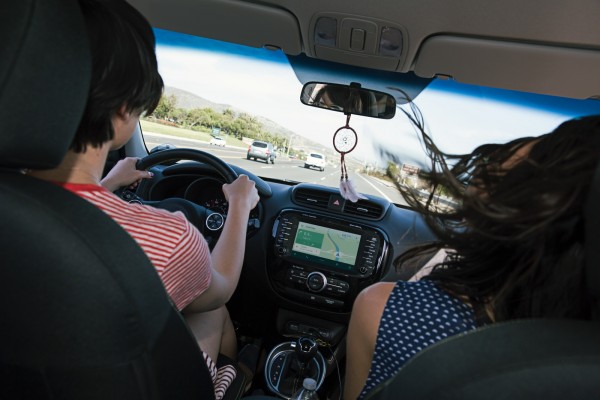 Google is expanding the Android platform from mobile to automobiles. The search engine giant launched the new Android Auto which boosts in-car connectivity by combining the synchronizing with your car's central infotainment system with your phone.
The Open Automotive Alliance launched the product officially after showcasing the concept in January 2014. Google claims the company has re-designed the Andriod platform for automobiles making it easier and safer to use the connected apps and services used in the car. Android Auto automatically brings you useful information, and organizes it into simple cards that appear just when they're needed.
Andriod auto makes Navigation, Communication and Music easily accessible reducing your effort to navigate through many icons. Android Auto uses car's screen effectively turning your car into a receiver that's powered by your phone. It's not an operating system installed in the car itself; instead, you physically plug an Android phone into a car's console, and the car's center display becomes a larger-screened interface for the phone.
The feature will be compatible with steering wheel-based buttons. You can also have Android Auto read messages to you.
Features of Android Auto
Voice commands
Turn-by-turn navigation from Google Maps
Curated playlists and radio stations through Play Music
Simple-to-use voice search
Reminders from Google Now
40 automakers and suppliers partnered up as part of the Open Automotive Alliance (OAA) which is a coalition of tech companies and auto industry leaders committed to bringing the Android platform to cars – welcomed a number of new members into the alliance: Alpine, Bentley, Clarion, CloudCar, Delphi, FIAT Chrysler, Ford, Freescale, FUJITSU TEN, HARMAN, Infiniti, JVCKENWOOD, LG, Maserati, Mazda, Mitsubishi, Nissan, Panasonic, Parrot, Pioneer, Renault, Renesas, SEAT, Škoda, Subaru, Suzuki, Symphony Teleca, Volkswagen and Volvo.
The Android Auto SDK technology will be available in cars by end of this year.