Being Prepared For The Unexpected
Even in a small excursion, unexpected events develop. How you react will determine how such events impact you. Since you don't know what's coming, the best you can do is prepare for what you can predict. For a road trip, distinct choices should be made for the best results. Following we'll explore a few tips to get your car ready for the open road.
1. Get All The Preventative Maintenance Knocked Out
First, what sort of preventative work do you need to get done? Certainly not all road trips require giving your vehicle a complete overhaul. However, there are always a few things you can do. Rotating the tires is probably free wherever you bought your tires, and will assure you don't impact their lifespan unnecessarily. Similarly, oil changes are key prior a road trip.
Certainly you want to get the AC fixed, if it's acting up. You'll also want to assure all your fluids are topped-off, your air and oil filters are replaced, and your transmission fluid is where it ought to be.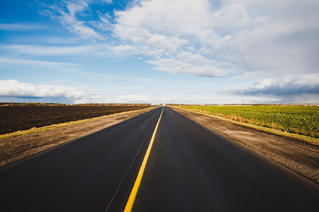 2. Clean The Interior Of The Vehicle
Road trips tend to make a vehicle dirty. Water bottles and snack wrappers clog up the floorboards and the passenger seat. Clothes and luggage get strewn all over the back seat, and when was the last time you even looked in the trunk? Prior a road trip, you've got a golden opportunity to clean your car's insides extensively.
Clear out the debris. Wipe down all the surfaces of your vehicle. Do you have seat covers? Well, maybe put a few on to protect your car seats from water, spills, dirt, sand, salt, and UV rays.. Wipe down the center console, the dashboard, and any areas that need it in the rear of the vehicle. Vacuum the car in the front and back, and vacuum up the newly-cleaned trunk as well. Basically, do everything short of detailing.
When you clean everything up, you'll have more places to put your luggage. You'll also find things you didn't realize you had lost, and in a subconscious way, you'll feel better about yourself and your vehicle before you hit the road.
3. Wash The Car—Perhaps Even Apply A Ceramic Coat
Washing your vehicle prior a long road trip is very wise. Especially if you're traveling in the summer, this can help you remove old insects who have become stains on your hood, and prevent against new ones. You want to wash your vehicle, use a foam brush to clean the rough areas, and then apply a coat of wax.
After the wax, you want to look into a ceramic coating. This will help protect your vehicle from things like bug guts and gravel from the back of semi-trucks. It's not a total protective measure, but having ceramic is a lot better than not having it. To learn more, check out this CarPro article: Ceramic Coatings Made Simple: Best Step-by-Step Guide in 2020.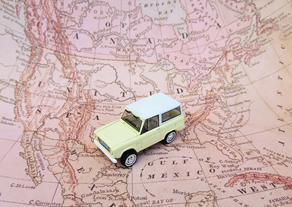 Safe Travels Through Proper Prep
Anything can happen out on the road. This includes positive and negative events. While you can't predict the future, you can prepare yourself for the worst-case scenario by doing everything possible to make your vehicle clean. Effect appropriate periodic maintenance. Clean the vehicle out from the inside. Additionally, apply a ceramic coat to the exterior.
Granted, you want to plan your trip carefully as well. What's the use cleaning your vehicle, then driving through some mosquito breeding ground in Florida? Plotting your route out in advance helps avoid this. But even then, you don't know what's going to happen.
So, lastly, after totally preparing your vehicle inside and out, assure your insurance is up to date. Once you've done all these things, you'll be prepared for a road trip across the country—or maybe even internationally, depending on your vehicle. Properly prepare a vehicle like a Jeep, and you could drive it from Alaska to Chile.