After Opel, Chevrolet brand will be pulled out of India.
World's third largest automaker General Motors announced that it will focus on its growing vehicle export manufacturing operations and cease sales in the domestic market by the end of 2017.
The announcement comes at the time where other global automakers are working on strategies to enter the Indian auto market which is poised to become third largest in the world after China and USA.
According to General Motors the decision, follows a comprehensive review of future product plans for GM India, part of a series of actions taken by General Motors to address the performance of its operations worldwide.
2016 saw GM exit the European market by pulling out Chevrolet and complete exit from Europe by selling Opel and Vauxhall to PSA.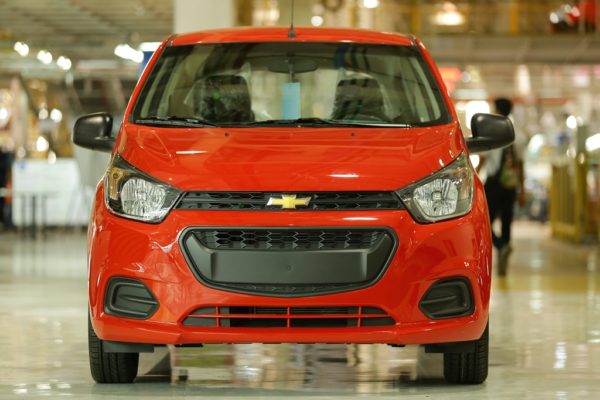 GM moved to consolidate Indian manufacturing at its Talegaon Assembly Plant, and ceased manufacturing at its Halol Assembly Plant on April 28, 2017.
Kaher Kazem, GM India president and managing director, said the focus for the GM India manufacturing base at Talegaon will be export markets, upcoming export vehicle launches and exploring longer-term strategic options.
General Motors had a diversified portfolio in the Indian market starting with the Chevrolet Beat compact car to Trailblazer SUV priced in the range of Rs. 30 lakhs. The company tried various strategies to get profitable and increase sales, but could not manage to increase volume share. The company had been making losses year on year and never posted profits.
In 2008 the Indian operations were bailed out by Chinese partner GM-SAIC and also introduced products like Sail, Sail Hatchback and Enjoy MPV from GM-SAIC portfolio.
GM also announced their exit from South Africa and will focus on markets where the company is profitable.
What the future for current Indian customers
The company will work closely with affected customers and dealers on a transition plan. The customer support center will remain open and all warranties and service agreements, as well as ongoing service and parts requirements for all vehicles, will continue.
Customers can call 1-800-3000-8080, email us at gmi.cac@gm.com or visit chevrolet.co.in.
The GM Technical Centre-India (GMTC-I) in Bengaluru performs global work for GM. This work is not impacted by this announcement.
The exit of GM means the re-sale of Chevrolet cars will fetch almost none in terms value in the second hand market and will certainly distress the current customers.
Could GM think of a re-entry?
With India going to be the third largest market, no manufacturers would ignore and will want to be a part of this growing market. We can expect GM to make a re-entry in India in 2020 or 2022 when the cars sold in India will be on-par with cars sold in developed markets.
Let's wait for the next announcement from GM.