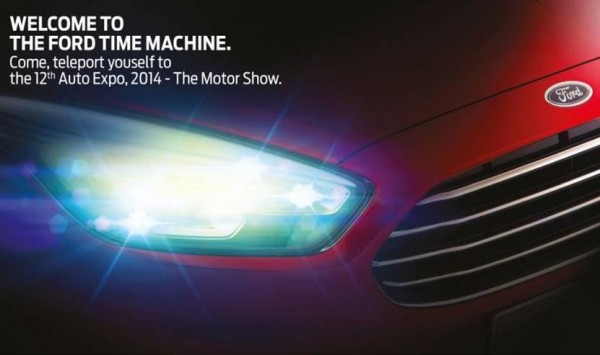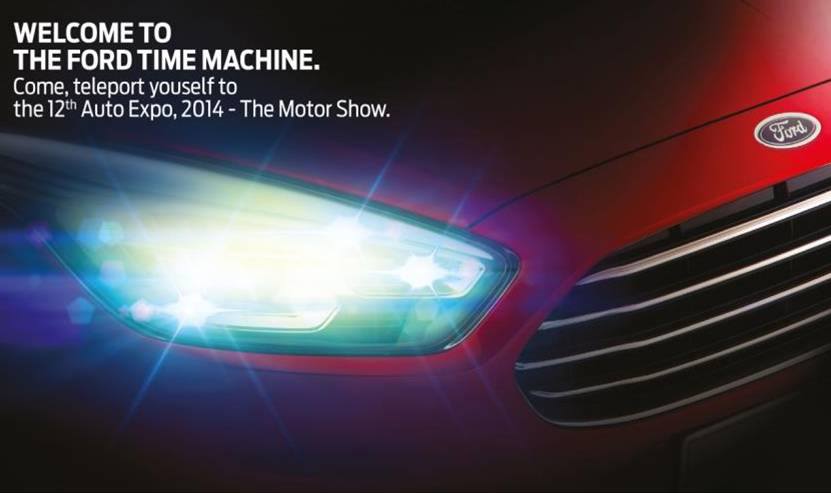 Did you want to visit the 2014 Auto Expo again? Certainly it's a big YES by all auto enthusiasts. For those who missed the Auto Expo, Ford is giving them another chance to revisit something enormous which you missed, thanks to the Ford Time Machine.
Ford with the Time machine will give you a chance to take a virtual tour of the Ford pavilion at the 2014 auto expo. The Ford Time Machine will give the enthusiast a 3D virtual tour of the pavilion allowing you to go back in time. The users will be given 3D glasses to experience a 360 degree tour of the pavilion
The Ford Time Machine will be showcased in six cities over the next 15 days. Starting with Mumbai, the machine will travel in major cities like Bangalore, Lucknow, Surat, Chennai and Guwahati.
A first of its kind initiative by Ford will bring all the experience and entire line-up in these cities. At 2014 Auto Expo, Ford showcased the new Figo sedan, unveiled the facelifted Fiesta sedan & Endeavour SUV. The 2014 Figo with Wifi and new Mars colour will also be showcased.
The Ford Time Machine event will take place at the following locations:
| | | |
| --- | --- | --- |
| City | Location | Date |
| Mumbai | Infinity Mall, Malad | February 22 and 23 |
| Lucknow | Saharaganj Mall | February 22 and 23 |
| Surat | VR Surat Mall | March 01 and 02 |
| Guwahati | Hub Mall | March 01 and 02 |
| Bangalore | Garuda Mall | March 08 and 09 |
| Chennai | Express Avenue Mall | March 15 and 16 |
Ford India is taking new initiatives to promote the brand. The company is steadily expanding their footprint in India and now has 304 sales & service facilities across 164 cities. The company is gearing up for their next big launch the all new Figo which will be launched in two body styles: hatchback & sedan.