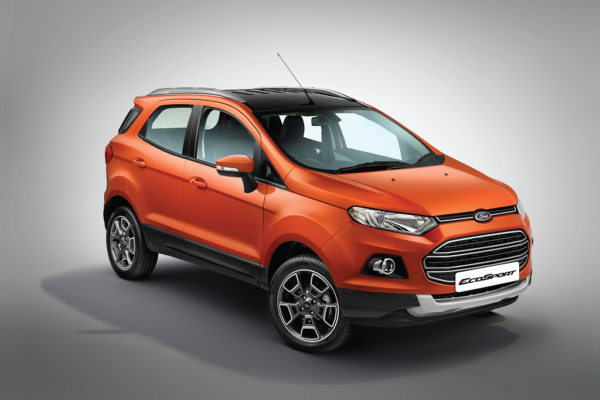 Ford sales for January 2017 stand at 7,995 vehicles (wholesales) and exports at 6,264 vehicles.
Ford India saw a rise in combined domestic wholesales and exports to 14,259 vehicles, up from 12,834 units in the same month a year ago. The exports are almost equalling the domestic sales and the Figo twins have failed to provide the much need volumes boost to the American car maker.
January Domestic wholesales grew to 7,995 vehicles against 7,045 units in the same month last year, while exports grew to 6,264 vehicles from 5,789 units in January 2016.
Ford introduced the EcoSport Platinum Edition which features a touchscreen infotainment system launched mainly counter the Vitara Brezza which won the ICOTY award for 2016.
The American car maker also launched a new advertising campaign aimed at challenging myths & breaking stereotypes around Ford's high cost of service.
Ford India also extended its sales and service network with the inauguration of its new dealerships Arun Ford in Nagpur and Suryabala Ford in Coimbatore and Pollachi.
Ford hopes sales to increase in the future mainly due to government's roadmap to boost rural economy, lower income tax, investment in infrastructure and imely implementation of GST.
Ford currently has 5 models on sale in the Indian market – Figo, Figo Aspire, EcoSport, Endeavour and Mustang.
EcoSport Platinum Edition image gallery