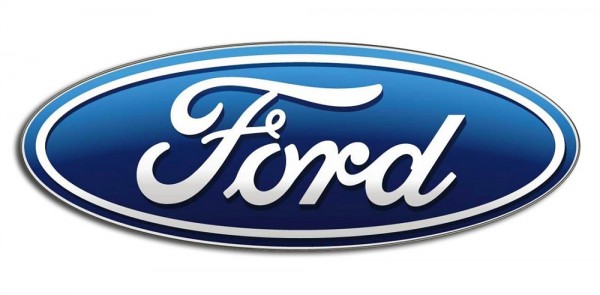 Ford India sold 13,742 vehicles in September in combined domestic wholesales and exports
Ford Figo introduced with a refreshing new look, further enhancing its appeal for first-time car buyers
Anurag Mehrotra appointed as Executive Director of Marketing, Sales and Service
Ford India announced sales of 13,742 vehicles in combined domestic wholesales and exports in September as compared to 14,217 vehicles sold in corresponding month last year.
Exports in September grew to 6,956 vehicles from 3,577 vehicles a year ago, while domestic wholesales stood at 6,786 units compared with 10,640 units sold in the same month last year.
"Last year we ushered in the festive season with overwhelming customer response to our capable, urban SUV Ford EcoSport. Since then, the EcoSport has remained the most compelling choice for discerning buyers," said Anurag Mehrotra, executive director, Marketing, Sales and Service, Ford India.
"Now, with improved supplies, we have opened bookings again and significantly shortened our delivery commitments to customers ensuring that they can bring home an EcoSport this festive season"
Ahead of the festive season, Ford India also introduced the Figo in a refreshing new look, with enhanced exteriors and bright new interiors in September.
"The Figo continues to be an integral part of our product portfolio in India. With the recent upgrade, we have enhanced Figo's appeal to younger consumers while ensuring customers get the most value for their money," explained Mehrotra.
To ensure convenience for customers, Ford continued to expand its Sales and Service network with the introduction of first 'Quick Lane' facility in East India at TI Ford, Guwahati. TI Ford is the fifth dealership in India to launch Quick Lane premium service, after successful launches in Bangalore, Surat, Nasik and Kochi.
Ford India also announced the appointment of Anurag Mehrotra as Ford India's executive director of Marketing, Sales and Service, effective October 1, 2014. Mehrotra is taking over from Vinay Piparsania, who has been appointed to the role of Director of Marketing, Sales and Service operations at Ford Global Business Services.
Mehrotra previously served as vice president, Sales at Ford India, responsible for looking after Ford's growing sales network in India. "The leadership changes showcase how the in-house talent pool at Ford is being leveraged to plan for sustained growth," said Nigel Harris, president, Ford India.