Pedestrian safety, lane driving, road rage and distracted driving are some of the issues that Ford India is striving to highlight through Ford #Cartesy, its awareness campaign. For this purpose, Ford India has joined hands with Indian Road Safety Campaign (IRSC) and hopes to reach out to more than 5000 students by engaging them in activities like drawing competitions & quiz competitions.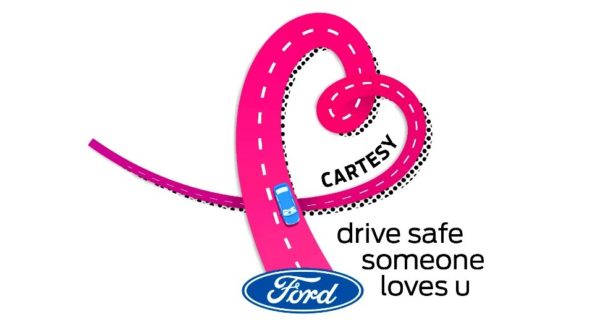 Ford has also devised a unique Parent Safety Report Card where-in students will be empowered to rate their parents on traffic rules and day-to-day driving habits like the use of seat belts, stopping before zebra crossing, etc. Once rated, the students will be encouraged to share the scores with their parents. The activity aims to highlight how good or bad driving behaviour as observed by children impacts their understanding of traffic rules and being courteous.
"From providing the best of safety technology in Ford cars –to encouraging young drivers to be courteous with #FordCartesy, we believe in making every effort possible to ensure that every family travels safely." said, Rahul Gautam, VP – Marketing, Ford India
In 2017, Ford India launched Cartesy, a campaign encouraging drivers to be courteous and respectful to others on road much like our day-to-day life. With its partnership with IRSC, the largest youth-led road safety organization started by students/ alumni of IIT-D, Ford looks to strengthen awareness on issues that make our roads unsafe.