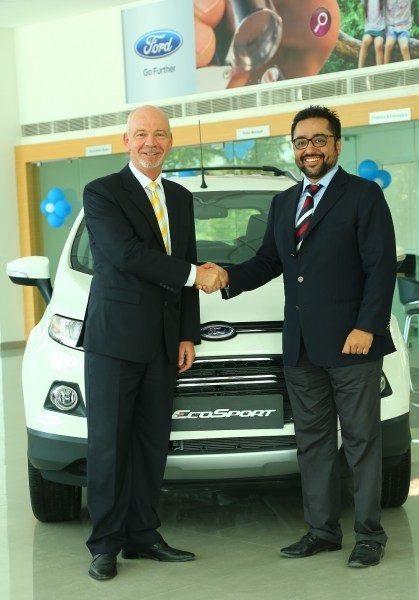 Ford is striving harder to elevate the brand's sales & service experience across Indian. The company inaugurated a number of sales & service facilities to reach a total number of 304 facilities across India increasing their footprint to 164 cities. Ford has opened a combination of facilities which include sales, service, spares, standalone sales & service outlets and Quick lane outlets.
Seems like Ford, is gearing up for the new Figo hatch and Sedan which is likely to hit the Indian roads in 2015.  The new dealerships and facilities are built to the new Brand@Retail standard design guild lines which will provide a world class experience. Ford announced new outlets in the following cities: Noida, Faridabad, Jhansi & Sriganaganagar in North; Dimapur & Shillong in East, Kochi & Hosur in South and Panvel, Nashik, Chandrapur, Sanand and Raipur in West.
In order to provide quick service to busy & demanding customers and offer great convenience, Ford opened two new Quick Lane service centres in Nashik & Kochi. The plan is to expand such facilities across all major cities.
The American auto maker also announced the launch of Happy Pocket Service which according to the company will redefine ownership experience offering fixed pricing starting at Rs. 2,199 on scheduled services.
Other major initiatives offered by Ford include, child parts and sub assembles which help to reduce repair costs drastically, 90 minute-Quick Service Bays, Mobile Service Vans, Roadside Assistance pan India and Vehicle report card.