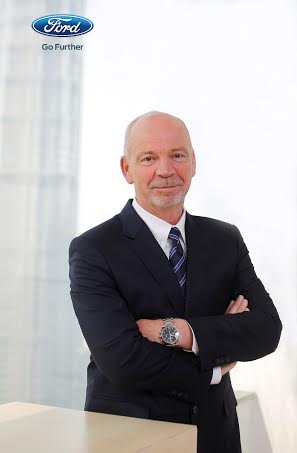 Ford Motor Company has made a new change at the top management level. The American car maker has announced Nigel Harris, vice president sales and service, Ford Asia Pacific, as president, Ford India effective February, 1, 2014. Mr. Harris succeeds Mr. Joginder Singh who has been assigned a new role of Director, Corporate Strategy, Ford Motor Company.
In his new role, Mr. Nigel Harris who leads India operation will be responsible for managing and growing the integrated manufacturing operations, lead the charge for product programs to serve both customers in India as well as the growing export business, expand Indian operations which includes the second upcoming plant in Sanand.
Mr. Nigel Harris will be based out of Ford's corporate office in Delhi and will directly report to David Schoch, president, Ford Asia Pacific. Ford will unveil a new global car on the 3rd of February and will also announce their future plans for the Indian market.
Mr. Harris, began his Ford career in 1985 in New Zealand as a fleet sales analyst, has held a variety of positions in Europe, Africa and Asia Pacific.  He also has been associated with Indian operations for long, when he served as the brand development manager for global B cars during Ford's entry into the Indian market, almost 15 years ago.