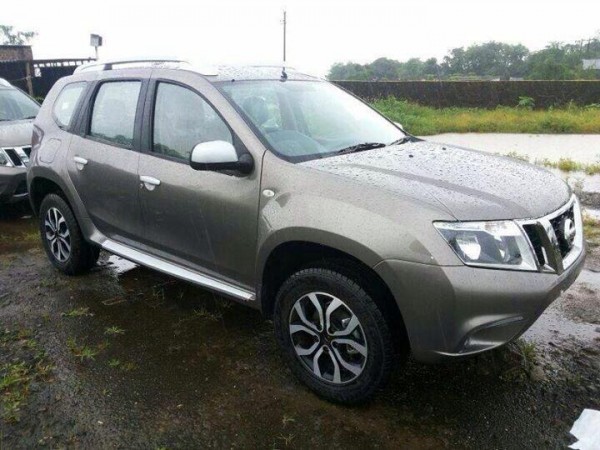 Nissan Terrano, a very important model for the Japanese car maker which helped its counterpart, Renault become a successful brand in India is just two days from being showcased to the public.
Thanks to Mrunal Gandhi for sharing the first images of the Nissan Terrano which are very similar to the sketches released by the company. The front and rear is where the Terrano looks completely different as compared to Renault's Duster which share the common platform.
The Terrano has been redesigned to give it a different look. Headlights, taillamps, bumpers, bonnet and other sheet metal changes have helped the Terrano give it a butch look. Nissan has given the SUV a look which resembles Nissan trucks and pick-ups in the international markets.
The rear seems a little to overdone with the taillamps which are stretched onto the door. A large chrome strip on the centre and the lower door strip offer a rugged look.
The Terrano will be offered with the same engine options 1.6 petrol and 1.5 diesel as available on the Duster. The SUV will also get the same tunes 85 PS and 110 PS. An automatic may also be offered on the petrol variant.
The Terrano will be positioned above the Duster and will offer slightly upmarket interiors. The company will release more details on the 20th when the Terrano will be unveiled to the press at an event.
Image source: Mrunal Gandhi