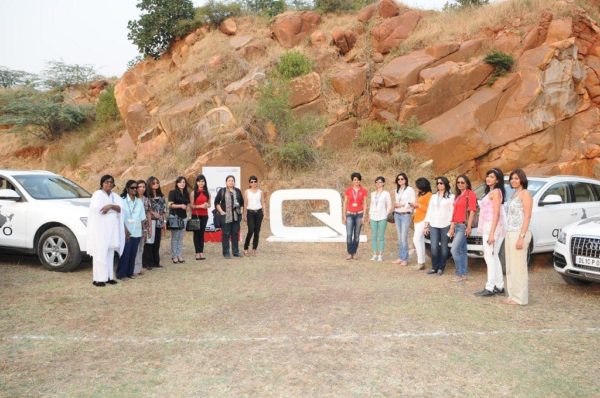 Audi, luxury car manufacturer organized Women's Power Drive – Audi Q Life, an exclusive program to give women a chance to experience the driving pleasure of the Audi Q range, in New Delhi as part of their rollout of 'Audi Q-Drive' in the city.
The 'Audi Q-Drive', is a one of its kind program which will give participants a chance to experience and test drive the sporty and sophisticated Audi SUV range – Q7, Q5 and the Q3.
 "The notion that SUVs are being chosen by men only, is passé. Undeniably, these sporty vehicles have fast gained a preference among today's women. A good number of our luxury SUVs are being driven by women in India.
Audi has always been at the forefront of bringing out new technologies and offering its customers a luxurious and sporty driving experience. Customer delight is one of the pillars on which we plan to build our future and events like these are designed to give our customers a truly once in a lifetime experience", said Michael Perschke, Head, Audi India.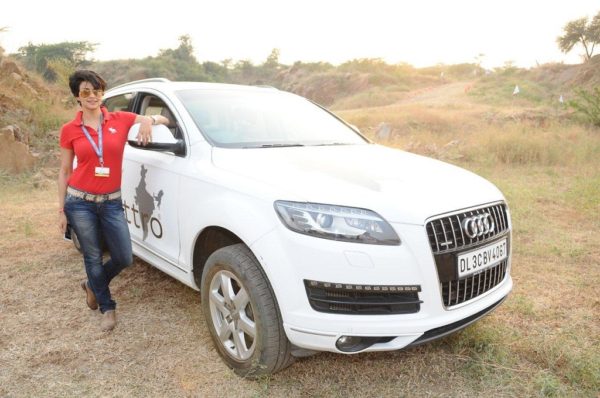 Audi enthusiast film actor Gul Panag co-hosted the Women's Power-Drive and took women through the finer aspects of 'Audi Q Life' while explaining the features of Audi Q3, Audi Q5 and Audi Q7. Incidentally, Gul also owns an Audi Q5 and recently took a roadtrip to the Sach Pass in the Q5 and Q3 SUVs.
Like Gul, women from all walks of life, cinema and fashion, corporate or professional are also enrolling into the 'Audi Q Life'.
To make the experience even more exhilarating, Audi has put together a team of India's most prominent motorsport experts at the helm of the event. The second leg of the Women's Power Drive is in Mumbai on October 26.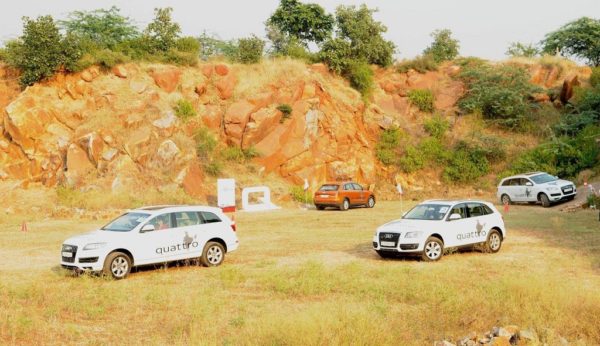 Audi India continues to be the market leader in the luxury SUV segment in India with Audi Q5 and Q7. The launch of Audi Q3 has further consolidated the dominance in the luxury SUV segment in India.
Earlier this year, Audi had organized a unique drive experience -'Audi R-Drive', for its customers across eight (Delhi, Chandigarh, Ahmedabad, Mumbai, Pune, Hyderabad, Bangalore Chennai) cities in India.
The 'Audi R-Drive', was a unique initiative which gave participants a chance to experience the award winning Audi R8 V10 Spyder and the Audi RS5.