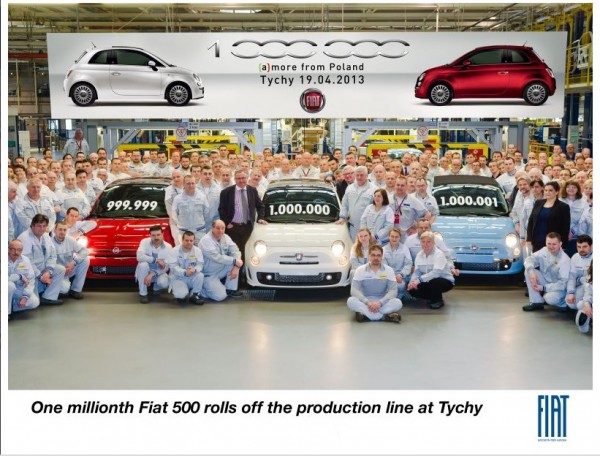 Fiat rolled out the one millionth Fiat 500 in Poland. The car was rolled off from  Fiat's Auto Poland production line at the Tychy factory 19 April. The iconic Fiat 500 which was re-launched in 2007 is sold in 83 countries around the world and is produced at two plants, Poland and Mexico (Toluca) since 2011.
The One millionth Fiat 500 a powerful white 135 HP Abarth 500 1.4 is a unique piece. The 500 is can be made in thousands of possible combinations of versions, colours, trims, engines, fuel systems and equipment.
The one million milestone was achieved in five years and nine months from launch and marks another page in the story of Fiat 500.
The 2013 range of the 500 was recently introduced with new body colours and new versions such as Colour Therapy. The Fiat 500 is offered with different engine versions which include a 1.2, 0.9 TwinAir, 1.4 16V, and 1.3 MultiJet 16V.