FIAT Punto Evo Powertech & Avventura Powertech get more power – 93 Ps
FIAT India introduced more powerful versions of the Punto Evo & Avventura which now get 93 PS diesel engine. The Punto Evo Powertech & Avventura Powertech also gets 5-inch multi-functional touch screen infotainment system with navigation across all variants.
Branded as 'PowerTech' the Sports variants of the Punto EVO will get the 93 Ps engine while Avventura PowerTech' will be available in three trims – Active, Dynamic and Emotion.
Apart from an engine upgrade and a new touch screen infotainment system, there are no changes to the cars.
The Punto Evo Powertect is priced at Rs. 7.89 lakhs and Avventura at Rs. 7.87 lakh (all mentioned prices are ex-showroom, New Delhi).
The FIAT Punto Evo is available in a choice of 1.2 FIRE petrol, 1.4 FIRE petrol, 1.3 Multijet diesel 75 Ps and 1.3 Multijet diesel 93 Ps diesel engine options.
The Punto Evo is a very capable hatch but has not been able to sell in large numbers despite having the best of features and looks. The Punto is due for replacement and there were rumors of FIAT not launching the next generation Punto hatch.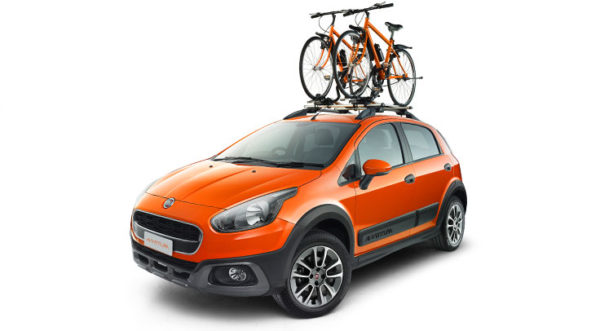 The Avventura was FIATs answer to the growing company SUV segment, but the Crossover too could not taste success.
FIAT also launched the more powerful Linea 125 S sedan in the Indian market.
Punto Evo prices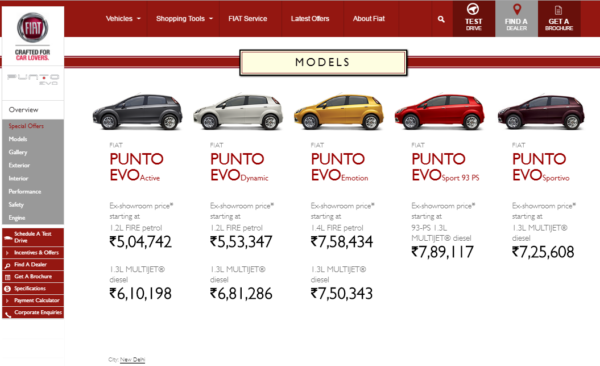 Avventura prices