Italian car maker FIAT has launched two new performance cars in the Indian market. The company introduced the new Abarth Punto and Avventura powered by Abarth in India solely targeted towards the performance car lovers.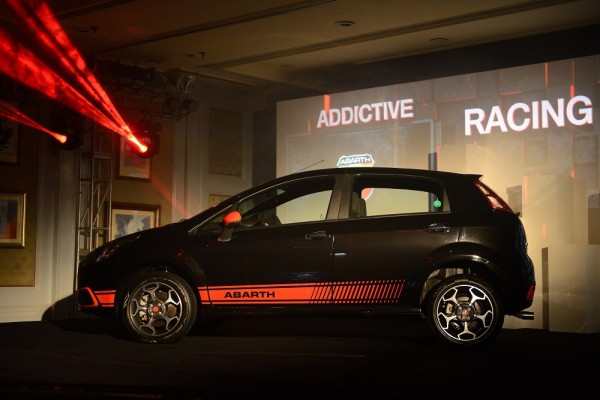 The Punto will be second model to get the Abarth badge in India, the first being the iconic 595 Compitizione.
The Abarth Punto is powered by a 1.4 L T-Jet engine generating mammoth 145 bhp of power, which helps it sprint from 0 to 100 kmph in just 8.8 seconds. The engine comes mated with a 5 speed manual gearbox. The maximum torque generated is 212 Nm@2000 – 4000 RPM with the top speed estimated to be at 190 kmph. The Abarth Punto comes with ABS and EBD.
The Abarth Punto comes with Electric Boot open, automatic air-conditioning, Soft touch front dashboard, Ambient light, Rear AC vents, Classy Infotainment system, Foldable keys and Follow me headlamps.
Abarth Punto is available in 2 colors Hip-hop Black and Pearl White with sporty red highlights.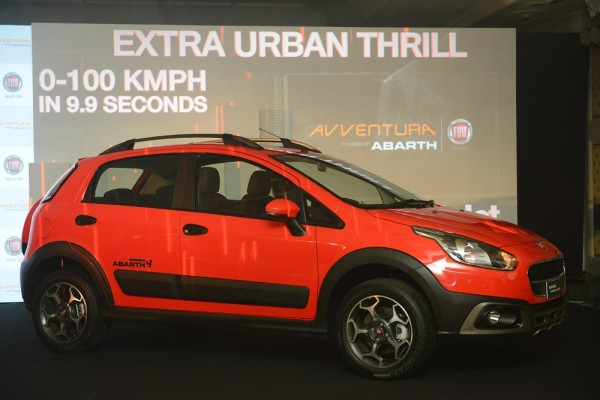 FIAT also introduced the Avventura powered by Abarth. The Avventura will not come with Abarth badging but the engine and suspension set-up is tuned by Abarth hence it is named as Powered by Abarth. The Avventura comes with a detuned 1.4L T-Jet engine, generating 140 BHP of power, reaching the 100 kmph mark in just 9.9 seconds. The max torque generated is 210 Nm@2000 – 4000 RPM.
The Avventura powered by Abarth is available in Pearl White and Exotica Red with "Powered by Abarth" badges on the rear doors.
The Abarth Punto and the Avventura powered by Abarth will be available in one variant across the country through a wide network of 100+ outlets.