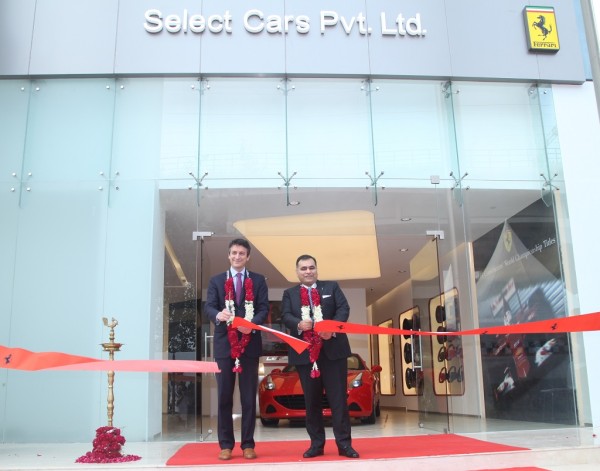 Italian sportscar maker Ferrari has opened the first flagship dealership in New Delhi. Select Cars Pvt Ltd has been selected as the official dealer partner and becomes Ferrari's only official dealership in New Delhi.
The state-of-the-art Ferrari showroom is located at A-19 Mohan Co-Operative Industrial Estates on the main Mathura Road. The showroom can accommodate up to three cars and will offer a hallmark service with a personalization area to support the client to uniquely configure their new Ferrari.
Ferrari already has sold a good number of cars which have been imported by buyers either on their own or though some importers. Ferrari's are found in all the major metros in India with high numbers in Mumbai, Delhi, Bengaluru and Chennai.
Currently only one model is on sale in the Indian market – California T which was launched in August at a starting price of Rs.3.45 crore (ex-Showroom, New Delhi).
Ferrari California T is powered by a The direct-injection, 3 855 cc turbocharged 8-cylinder is mounted very low in the chassis in a mid-front position and delivers 412 kW at 7500 rpm, which translates into a specific power output of 107 kW/ litre – the highest in its segment – along with maximum torque of 755 Nm. Figures which give the California T extraordinary acceleration over the 0 to 100 km/h sprint, which it covers in just 3.6 seconds.
Ferrari will be opening their second dealership in Mumbai very soon. Navneet Motors are the newly appointed Ferrari Dealer and the showroom will be located at the Bandra Kurla Complex.
The sales team can be reached Monday – Saturday at +91 11-4343-0000.