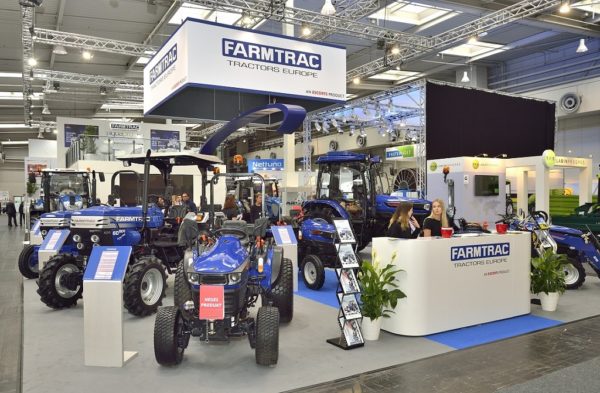 Leading International tractor producer, Farmtrac Tractors Europe, part of the Indian parent company Escorts unveiled its latest global tractor portfolio ranging from 20-120 HP, at Agritechnica 2017, including the first electric tractor.
Farmtrac New Escorts Tractor Series
The new series is named NETS (New Escorts Tractor Series) and are fully compliant with EPA Tier 4 emission regulations, and designed with simplicity for farm applications at each power level.
Styling is done by Studio F. A. Porsche which brings the range a unique blend of style and comfort, providing a complete new look and aesthetics for today's global farmers.
The range includes the flagship NETS models, offering power ratings from 70 to 90 HP; compact tractors in 22 to 30 HP options; crossover tractors designed to appeal to both on-farm and haulage applications, and tractors with cabin options for added driving comfort.
EPA Tier 4 emission regulations compliant CRDi engines
The company also introduced EPA Tier 4 emission regulations compliant CRDi engines, previously limited to cars and naturally-aspirated machines, which the company says will meet customer demands from the United States, Europe, Latin America, Africa and ASEAN countries, as well as the growing numbers of 'new generation' farmers in its domestic Indian market.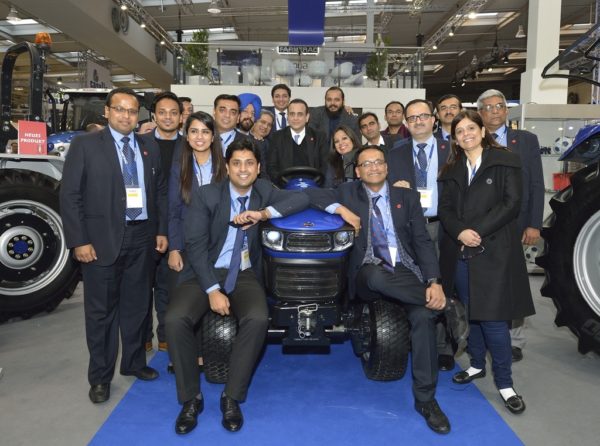 ELECTRIC TRACTOR
The Indian government has announced their ambitious plans to electrify the automotive industry by 2030. In line with this vision the company also provided a glimpse of its future intentions: the eco-friendly electric tractor. In the shape of the Farmtrac 26E, is the first such tractor to be developed and built in India, the world's largest tractor market where the annual demand for tractors is seeing double-digit growth.
The Electric tractor is still under development and the full production version is expected by 2019.
The new tractors showcased:
FT 26: FARMTRAC 26 – EU, Rest Of World (ROW)
2. FT 30: FARMTRAC 30 – ROW
3. FT 6045: FARMTRAC 6045 – EU
4. FT 6050 C: FARMTRAC 6050C – EU & ROW
5. 6075 CRDI: FT 6075E – EU, USA
6. FT 690
7. FT 9120
8. Electric Tractor: FARMTRAC 26 E