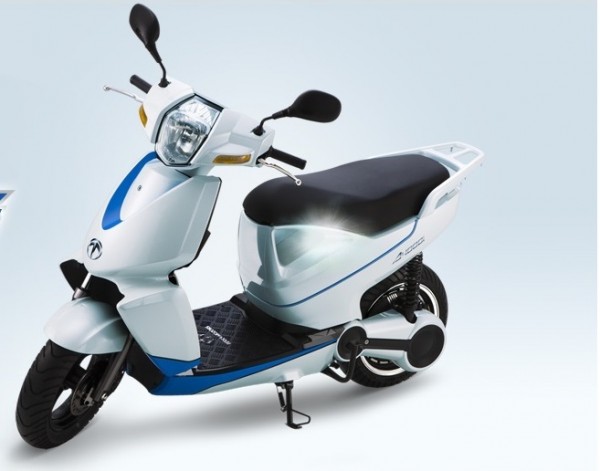 Japanese electric vehicle manufacturer, Terra Motors will make its Indian debut at the upcoming Auto Expo 2014.Terra Motors have set-up their Indian office and plan to launch electric scooters & three wheelers. The company will showcase 2 wheelers and will launch them in second half of 2014.
Terra Motors retails the A4000i electric scooter in Japan and other ASEAN countries like Vietnam & Philippines. The A4000i boasts being the world's first wireless, smartphone-connected e-scooter.

The A4000i uses a rear in-wheel motor which is powered by Terra Motors' own lithium ion battery pack (48V/40AH), which can lasts for 50,000 km (lifetime range). The scooter has a max speed of 65 km/h and an estimated range of 65km.
An interesting USP unlike other common e-scooter batteries you can easily remove and carry the Terra Battery for charging. This is useful for users with no electrical outlet in their residential parking area.
The Indian electric industry has been facing many challenges in terms of sales and companies have been pursuing for special incentives from the Indian government. With innovative technology & features Terra may able to create some buzz in the sluggish electric two wheeler industry.
Expect an official announcement from Terra Motors very soon.