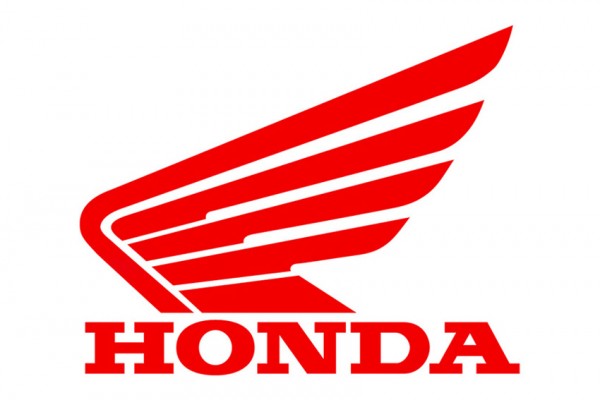 An overview of 2014 and outlook for 2015  Honda Motorcycle & Scooter India Pvt. Ltd. (HMSI) closed 2014 with a bang! Honda unleashed the Wave 2.0 of its strategic business expansion and created many new benchmarks across the year.
2014: Torchbearer of Growth for Industry
Honda registered a blistering 25% sales growth – more than double the domestic industry growth of 12% and sold over 28.24 lac sales in 8 months, contributing 50% to the increase in the domestic 2-wheeler industry
Every minute, eight new customers bought a Honda 2Wheeler and Honda family has now expanded to 19 million happy customers strong.
Expanding to meet customers demand more efficiently , Honda did the Bhoomi Poojan of its fourth plant, the world's largest scooter plant in Ahmedabad, Gujarat, with committed investment of Rs. 1100 crore
A key direction was to establish the Wing mark. The 'Honda is Honda' campaign was extensively promoted 360 degrees and became a hit across urban and rural India.
Team efforts at ground level showed results as India rode home on a Honda this festive season. Not only did Honda breach the psychological 500,000 mark in October, but also recorded highest single day sales of 1.66 lakh units in Dhanteras.
The biggest validation for Honda came from customers itself. In 2014, Brand Honda climbed to become the 'Most Trusted Brand in two-wheeler category (Economic Times Brand Equity's Annual Survey, 2014) and No. 1 in two-wheeler category (ABP Brand Excellence Awards). Honda Technology also won two awards; Convenience Technology of the Year and Engine of the Year (Auto Tech Review IATIA Awards).
For 2015, the recently launched CB Unicorn 160 will be available starting 2015 January. Overall brand Honda will make a sharp ascent with many new exciting product launches.
Exponential Growth from both Motorcycle & Scooter
On product front, 3 new products – Activa 125 (Apr'14), CD 110 Dream (July'14), 40th Anniversary Goldwing (Nov'14) and 3 upgrades were introduced.
In  2014,  Honda  leadership  was  cemented in automatic scooters (55% market  share)  and  125cc  motorcycle  segment  (43%  share).
Even in the challenging mass motorcycle segment, Honda outperformed industry by three times and Dream series sales zoomed past 10 Lakh Milestone in just 26 months!
Last mile connectivity
With new speed, FY'14 saw Honda approximately 3 new touch-points every day. HMSI expanded its network to over 3,400 outlets across India, including their 800th dealer network.
Honda zonal offices are now in 11 key cities for amassing local market intelligence, strategizing, and implementing regional approach faster.
This year, owning a Honda became more affordable as Honda entered into 7 retail finance associations from Gramin banks, Co-operative Banks to nationalized banks.
Honda 11 Mobile Service Van now offers spare, sales and service outlet in a mobile format through across the hinterlands.
Road safety – A priority for Honda
Over and above business, Honda and dealers responsibly promoted road safety in India by successfully educating over 1 lac people at 6 traffic parks across India.
Honda spread the message of road safety with fun by engaging 13,900 children and families in 6 cities through its 'Safe Riding with Chhota Bheem' carnival.
New initiative 'Honda Dream Riding' for females got an overwhelming response in New Delhi with over 2500 registration for the same within one week time
Excerpts by Company:   Speaking on the growth, Mr. Keita Muramatsu – President & CEO, Honda Motorcycle & Scooter India Pvt. Ltd. said, "2014 marked a start of New Era for Honda in India. We have a made a good start. Honda grew at 25% in this fiscal year and gained customer trust in 2014. In 2015, Honda will excite Indian customers with more than 10 refreshed models and all new products, starting from the CB Unicorn 160cc in January. Aggressively making inroads in rural India and strengthening the Wing mark will be the key focus."   Speaking on what customers can expect from Honda in near future, Mr. Y.S Guleria – Vice President, Sales & Marketing, Honda Motorcycle & Scooter India Pvt. Ltd. said, "We are cautiously optimistic for 2015. Policy decisions on issues like 4% excise duty relief and government support to rural ecosystem which will go a big way in boosting sales and improve the industry sentiments paving the way for the next year. Still we are expecting two-wheeler industry to grow at lower double digit growth"