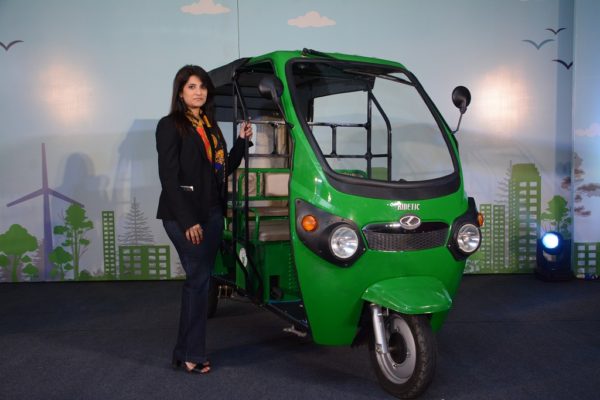 Kinetic Green to be the First to introduce Electric Auto "Kinetic Safar" with Lithium Ion Battery Technology.
Pune based Kinetic Green Energy and Power Solutions Limited (KGEPSL a venture of the leading auto major, Firodia group has announced the launch of its first electric three-wheeler Kinetic Safar with the advanced LITHIUM ION BATTERY.
Currently most of manufacturers of electric three wheelers such as e Rickshaws are using lead acid battery, which has issues of short life duration, long charging time of 10 hours, and excess weight.
Lead acid batteries typically have to be replaced every year and weigh approximately 120 Kg for an e Rickshaw application.
Use of lithium ion batteries have many benefits such as: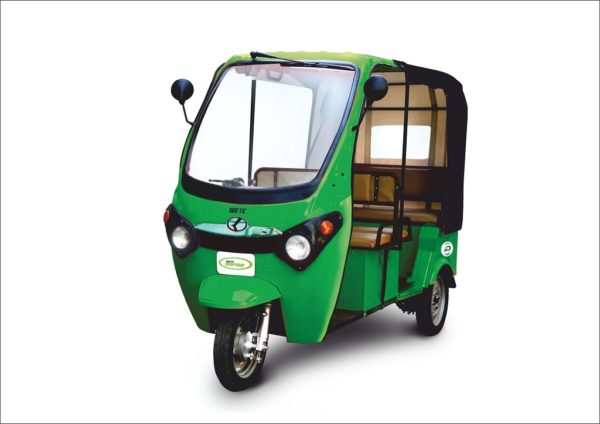 High Energy Density leading to low weight thereby operates for more kilometers between charges. For example 48 V-80 Ah lead acid battery weights 120 Kg, same capacity Li Ion Battery weighs only 35 Kgs.
Fast Charging due to high charge acceptance. Lead acid charging time is 8-10 hours or more, but same capacity Li -Ion can be charged in only 1.5-3 hours.
Long Life Unlike lead acid where life is typically 360 cycles, Li Ion cells have life of 1500 cycles (NMC) & 3000 Cycles (LeFePo4) i.e., a life up to 5 years.
Low Self-discharge if the vehicle is not used for some time its charge status remain same.
Low maintenance Li Ion Cell unlike lead acid or Ni cad do not require maintenance to ensure their performance,
Kinetic Safar is well engineered with a strong chassis and all steel body and has been approved by Automotive Research Association of India (ARAI) to meet all government safety norms as per Central Motor Vehicle Rules (CMVR).
The vehicle with this new battery is currently under homologation and will be launched on pilot basis within 30 days.
Company will provide the entire kit including Battery, BMS (battery management system) and charger to its customers.
Cost of the Lithium ion battery solution will be higher than cost of the Lead acid version by approximately Rs. 55,000 to Rs. 60,000.
Kinetic Green is also keen to explore models such as battery rental, battery swapping and creation of charging points to further help penetration of this technology, along with its partners and support of the Government.