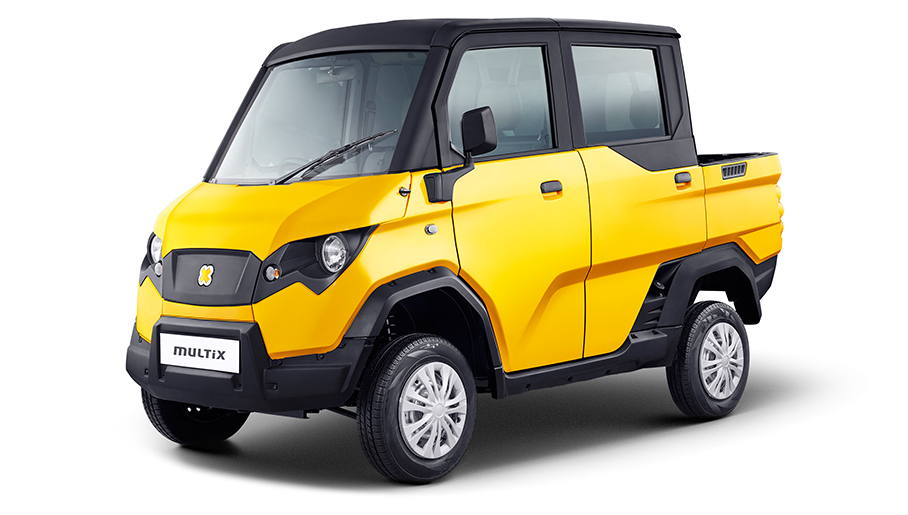 With festive season ahead Eicher Polaris have announced special offers on the Multix – India's First Personal Vehicle.
Owning a Multix –will be convenient and easy as the company has announced 'special  festive offer' for its consumers. Under this offer, consumers can book a Multix upto 90% of the vehicle price through a quick financing option at selected Multix dealerships spread across the country.
The Multix is a purpose-built vehicle that has been created ground-up to offer the unique power of extreme 3- in-1 adaptability of Family, Business and Power generation to the consumer. The vehicle has been launched in 30 cities to start with, along with the commencement of the vehicle deliveries from August.
Eicher Polaris introduced the Multix Personal Vehicle in June 2015 which is specially designed for Independent Businessmen, having an estimated population of 5.8 crores in India. Purpose-built, specially designed and powered by a reliable diesel engine, Multix will be available in two variants AX+ and MX and four colors, starting at a price of Rs. 232,850/ – (ex-showroom Jaipur).
The Multix is powered by a single-cylinder Direct injection diesel engine which develops max power at 9.92 PS at 3000 and max torque at 27.1 Nm at 1400-2200 with a mileage of 28 kmpl.