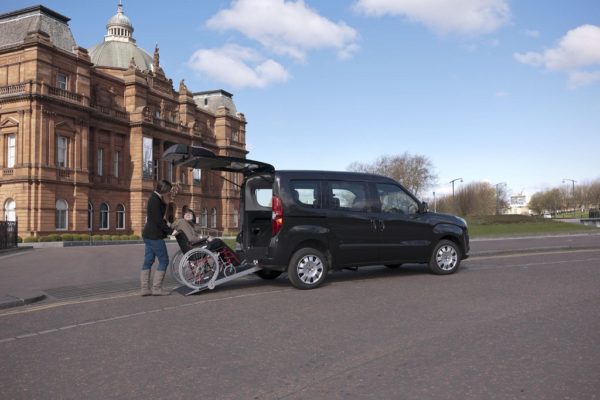 At one time, if you had a disability, it automatically reduced your chances of being able to drive. However, as technology has advanced, there's been a substantial number of improvements made to vehicles, in order to enable those with disabilities to get back onto the road.
While obviously, it depends upon the type of disability a driver has, these days there are all kinds of devices and aids that can help disabled drivers regain their independence and get to where they need to go. Here, we'll look at how disabled drivers are getting back on the road.
Help getting a new car
These days, those with disabilities can make use of Motability, in order to lease a new car, powered wheelchair or scooter. This is provided through their mobility allowance, funded by the government. You do need to meet some criteria in order to benefit from this scheme, but it's definitely worth looking into.
The Blue Badge scheme has also helped to ensure disabled drivers can park close to where they need to be. If you have a Blue Badge, you can also enquire about having a disabled parking bay included outside your property. It can take quite a few months to have this installed if you are approved, but it can make life much easier.
Understanding disabled vehicle aids
One of the biggest progressions that has been made in terms of disabled driving, is the number of wheelchair-friendly vehicles now being created. Disabled drivers can even have vehicles specially made to fit their individual requirements. Companies such as Allied Mobility, specialise in wheel-chair friendly vehicles and they offer numerous additional aids that can assist those with disabilities to drive comfortably, as well as safely.
Just some of the driving adaptations that can be made on today's vehicles include:
Improved hand controls
Steering aids
Pedal modifications
Left foot accelerators
Remote control devices
All of the driving aids above can make a huge difference to a disabled driver. Some modifications are extremely simple, while others require more extensive work. However, you could qualify for financial help to make the necessary adjustments needed in order for you to drive safely.
Overall, disabled drivers do have a lot more help available these days. The above are just some of the reasons those with disabilities are able to get back on the road and maintain their independence.