Leading Bus and Truck manufacturer – Daimler India Commercial Vehicles (DICV) today rolled out its 1,00,000 vehicle from its manufacturing plant at Oragadam near Chennai. The Oragadam plant is the only location worldwide which produces engines, transmissions, trucks and buses at the same site catering to four brands – BharatBenz, FUSO, Mercedes-Benz and Freightliner. The 1,00,000 vehicle milestone for DICV comes-up at just over 6 years after the start of production.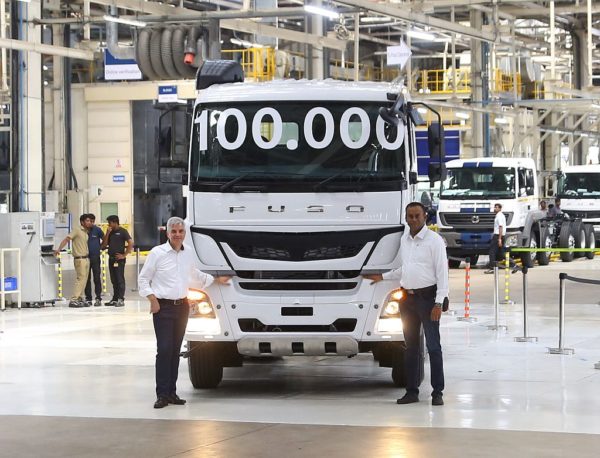 Mr. Erich Nesselhauf, Managing Director and CEO, Daimler India Commercial Vehicles, said: "1,00,000 vehicles illustrate the unprecedented ramp-up of our operations since 2012 – no other newcomer has ever done this before in India. We are very proud to have reached another important milestone on our sustainable growth path."
DICV had inaugurated its state-of-the-art manufacturing plant in 2012. The first BharatBenz rigid heavy-duty trucks rolled off the line in June 2012. In line with the expansion of the product portfolio to include medium-duty trucks (2013), construction trucks and tractors (2014) as well as buses and coaches (2015), the plant's output continuously increased over the years. The milestone of 50,000 units was crossed in August 2016, and two-shift operations were introduced in 2017. With production according to Daimler's global quality standards, DICV serves the Indian strategic growth market as well as more than 40 export markets across the globe.