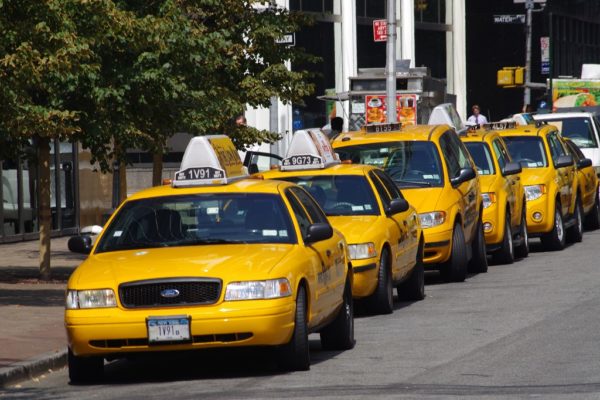 If you are a taxi driver then your car is your number one priority. Many different types of vehicle are used as taxis. This is partly because of market choice but can also be a result of vehicle specifications required by local authorities. Most councils will accept most types of car as private hire vehicles, though there are usually some stipulations about engine size and seat width. Here are some things you should consider:
New or Used
One very important decision for taxi owners is whether to buy a new or used cab. Naturally, you can save money buying a used vehicle but there's more risk involved, should anything go wrong. A brand new vehicle may seem more expensive initially but keep in mind that fuel economy is continuously improving and the latest model will save you time and money by going further on every tank of fuel. If buying used, make sure you get a decent warranty – reputable dealers should offer 12 months cover. 
A new vehicle means added peace of mind and will protect you against costly repair bills by giving you a longer and more comprehensive warranty. Typically manufacturers offer three years of 60,000 miles whichever comes first. As taxi cabs are working vehicles, that means you'll reach the mileage limit first but 60,000 miles of hassle-free driving is well worth having. Some marques, like Toyota for example, will cover you for a whopping 100,000 miles. If you're buying a purpose-built taxi you may be able to get extended warranty cover for key items like your engine and gearbox. The Peugeot E7 black cab is a good example of this.
Versatility & Comfort 
A good starting point for a new cab is the Ford MaxiCab™. A versatile taxi combining Ford's technological know-how with Cab Direct's taxi building expertise. This long wheelbase accessible taxi has up to 9 seats and can accommodate a large quantity of luggage. It is also possible to accommodate the driver, six seated passengers and a wheelchair passenger in the cavernous interior. MaxiCab™ is a pleasant place to be for all its passengers.
Comfort for all
Taxis provide a uniquely flexible transport service. They are available any time of the day or night and take passengers direct from their desired pick-up point to any destination. This personalized service can be handy for all of us and is also particularly important for many disabled people so it is important that you chose a car that can cater for disabled people and have space for a wheelchair.